NWR: What do you think about this coat but in BLACK?
posted 4 years ago in
The Lounge
poll:
It's ok : (10 votes)
50 %
Don't like it : (5 votes)
25 %
Other : (0 votes)

Post # 1
What are your thoughts on this coat? In black though.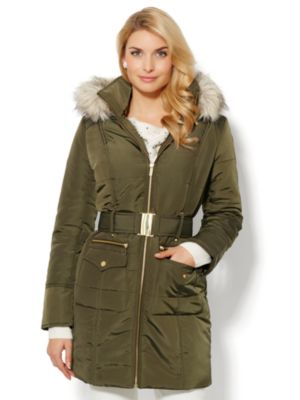 Post # 3
@jessyrez: It looks nice and warm! I think I would like it a lot more in black than green.
Post # 4
It's cute. My only thought is on the model the arms look short. I guess it would depend on your arm length.