Post # 1
My dres is ivory and so is FG's dress. Groom and groomsmen will be in black velvet jackets with black vests and dark gray pants.
I left it up to my MOH and one BM to choose their dress. THey will have same dress but they will choose either black or gray. Would these flowers (sangria, orange, and green) go with either a black or a gray dress? I love these but FI would prefer real. I erally want to do faux real touch so it's something i don't have to worry about on day of. I fear the flowers arriving from florist that day and me hating them. Doing faux I would know what they look like ahead of time.
We had originally planned for yellow roses and green cymbidium but I feel like if the BM and MOH choose black it will remind me of a bumble bee.
If it helps, my wedding in mid October
What do you think?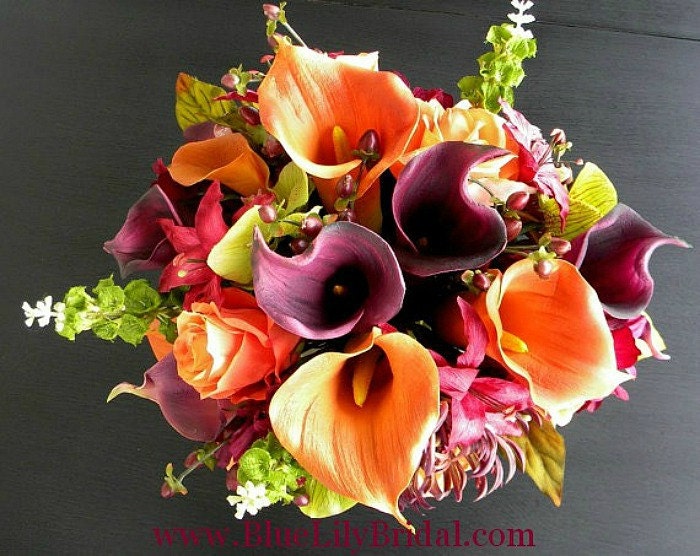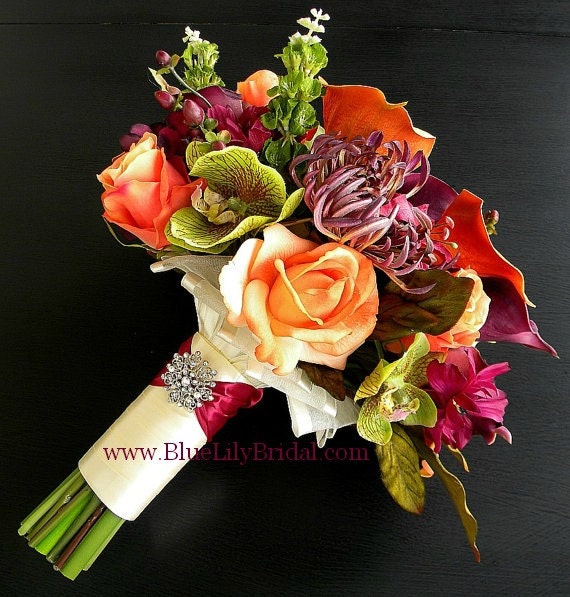 or