Post # 1
Hi girls
I have found some 51cm (20-inch) bamboo vases on special for $9 each. They are 18cm in diameter. I would aim to sell the vases afterwards.
I just want to know if they would be tall enough for the branch/cherry blossom origami centrepieces I am planning to make. This is what I'm thinking of: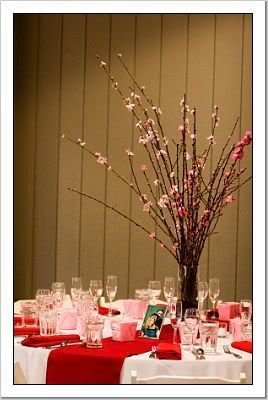 I don't want the branches to obscure the guests' views of each other. I guess I could fill the vases so the branches are as high as possible. The vendor does have bigger (60cm) vases as well, but they are 3x the price.
What do you think?