Post # 199
@BooRadley: Nice photos of poesy bouquets. I am struck by the Lily of the Valley bouquet with this dress, that's pretty.
For some reason ferns are calling to me in conjunction with this dress. What about a bouquet with no flowers, just fern leaves and unfurling fronds? You can get ferns in multi-green tones so that there is dark and light and yellow green and silver green. Mix them up.
Similar to this but I couldn't find a photos without flowers.
Or really any bouquet of just greenery–that would be VERY interesting. This dress reminds me of something silvery, so lots of silvery plant material such as those in the artemesia family would be striking.
The trend of carrying one single calla lily is outdated, long outdated, yet I would like that for this dress. Myabe we could revive that trend for this ddress? ha ha
But using that idea, take a common garden flower (iris) and ramp it up using a fancy hybrid. Carry one of these, it would be stunning!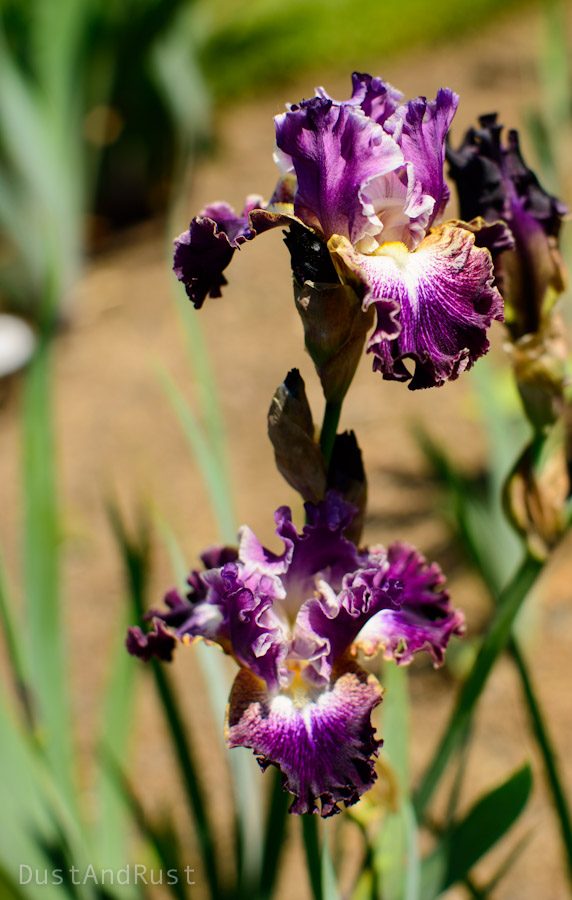 NOT this, there is already too much feathering going on: