Post # 1
Soooooo… I have a giant forehead. No lies, it's pretty damn huge. My hairline starts pretty much at the very top of my head, which I've always hated, because it means that nice side-swept bang styles don't work too well. In addition to this, a health issue means that my hair has thinned significantly compared to what it was before, so to up my self-confidence I got a super cute, short pixie cut a year back. I never regretted it and Fiance loved it, but I grew it out anyway so that I could get an idea of what an updo would look like for the wedding (and after all, if I don't like any of them, I can pixie cut it before the wedding).
That said, I have no idea what kind of updos will look good. I love the idea of a bridal headband for the entire night with a veil just for the ceremony, and I've got this inspirartion photo on my wedding board…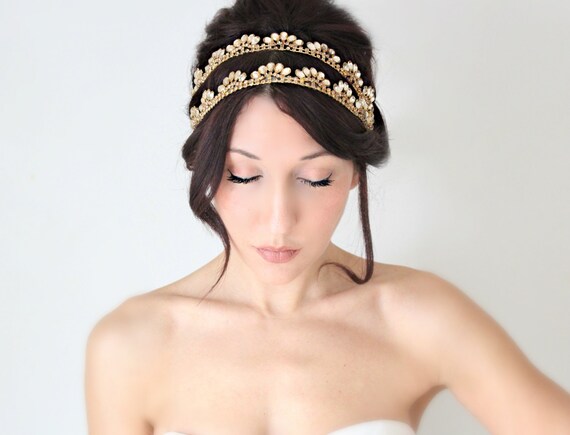 The headband I think I'll go with (but only one strand, not two)
… but Kelly Clarkson is the only inspiration pic I can find of a nice updo with a high forehead and a headband.
Any ideas, hive?! Help!