Post # 1
So today I finally had one of those SYTTD-type moments. No tears, but this was the first dress that gave me the chills when I saw myself in the mirror! I've been to 5 salons so far, and everything before and after this one was just "nice", and yet I'm still not 100% sure I should go for it… It's also $350 over my 100% maximum budget, so that doesn't help!
What do you bees think, yea or nay? This is the Allure 9000: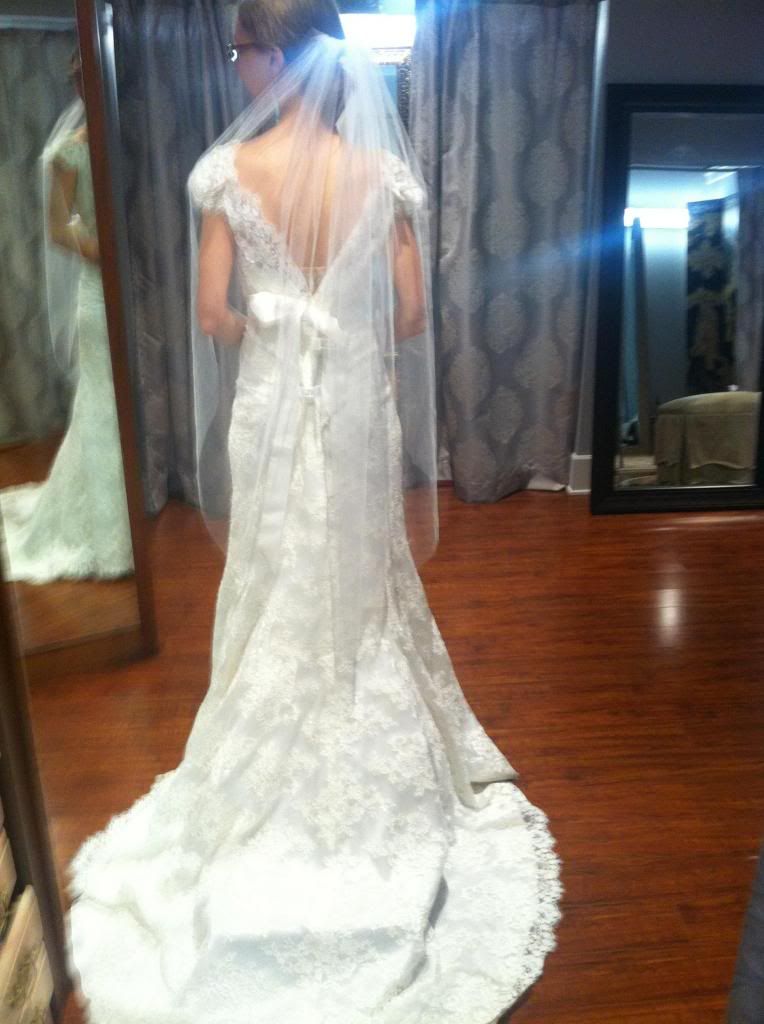 By the way, to any brides in MA – I SO recommend Precious Memories in Malden! It's a huge store, the consultants are awesome and completely non-pushy, and they let you take pictures! Sharon, my consultant, was even kind enough to hold my phone so that I could have a skype videochat with my mom.