Post # 1
My dress is Paloma Blanca 4116.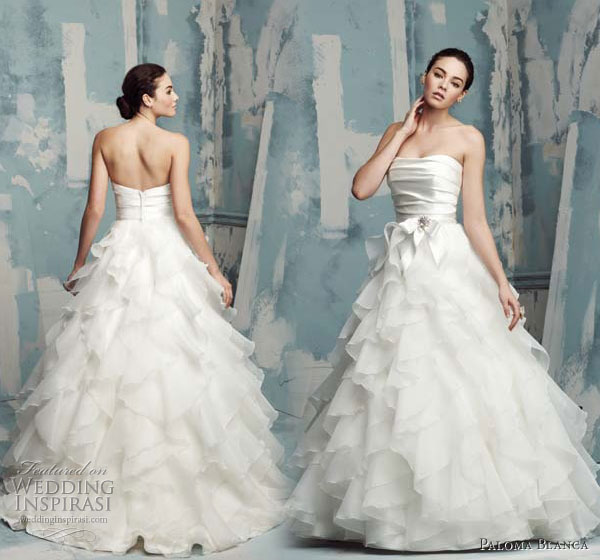 I am going to have to have it let out slightly in the bodice. The dress is about 3″ maybe 4″ too long. The salon suggested that their seamstress would probably take it up from the waist. I would like to sell the dress after the wedding, so the fewer alterations, the better.
What do you think of wearing a small to medium hoop skirt and higher heels? FI is a foot taller than I, so heel height is no problem. I am wanting to wear a hoop anyway to hold the dress away from me. We are having an outdoor wedding and I want to be as cool as possible.
I am 5'5″