Post # 1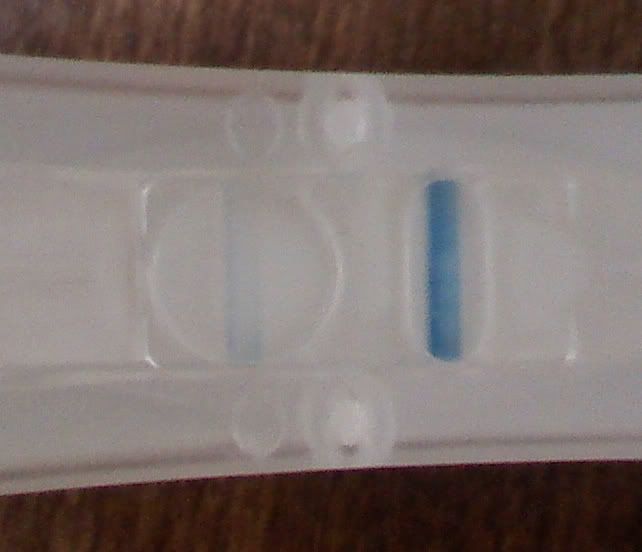 Hello ladies,
I'm a regular user posting under a pseudonym. I just got married a few months ago and now I'm about 2 weeks late for my period! I took a test last week with the hubs, but they were negative.
I took a test again this morning and it seemed negative, but my pregnant friend told me to keep the test because sometimes they dry with a line. Sure enough, when I took it out again this afternoon there was a faint blue line. (see pic)
I know the tests say not to read after 10 minutes, but I also know you can't get a positive unless you're pregnant. The only question si whether this is a faint positive or whether it's what they call an "evaporation line." I know this isn't a pregnancy board, but i'm looking for some opinions. HELP!