Post # 1
Future husband finished our wedding invites.
The band on the outside of the invite has our "family crest" that he designed for us.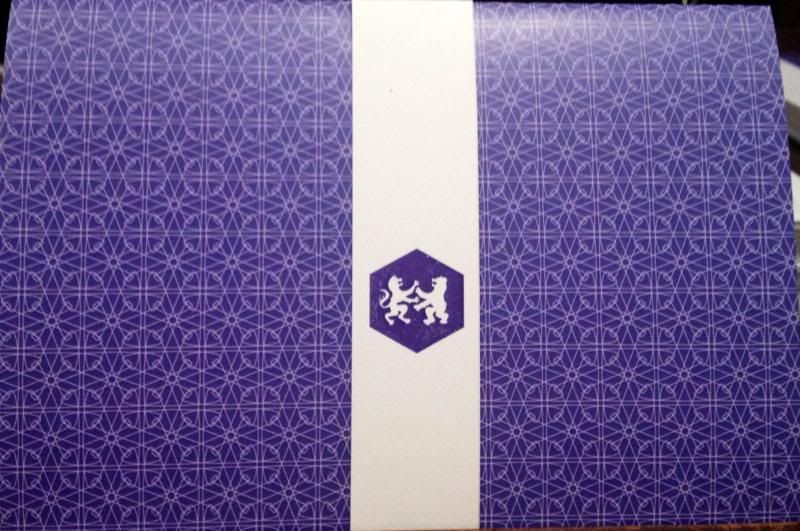 The inside is a tri-fold with a pocket holding the RSVP card and directions.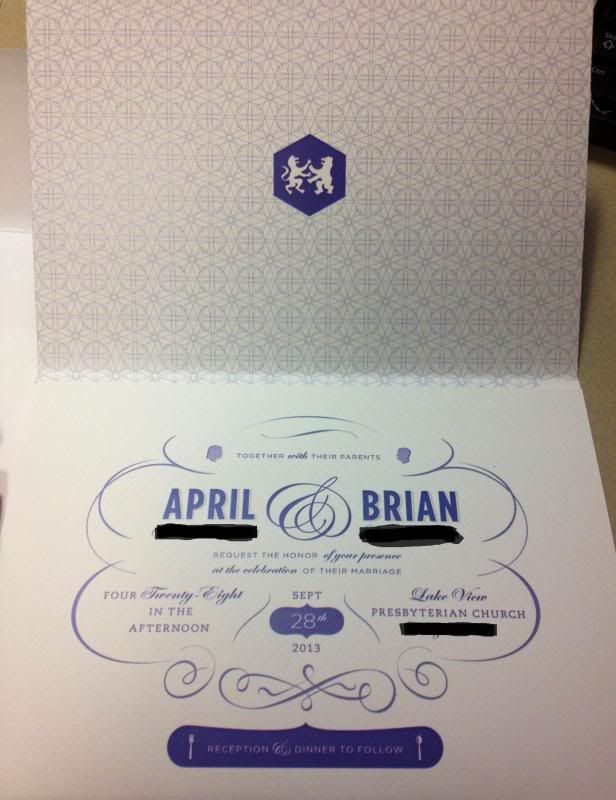 He also made it so the RSVP card is perforated and becomes a postcard.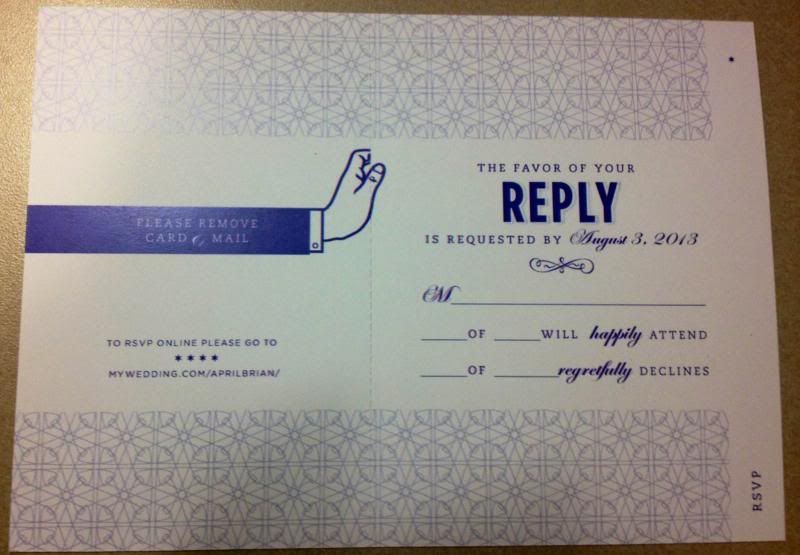 And the map.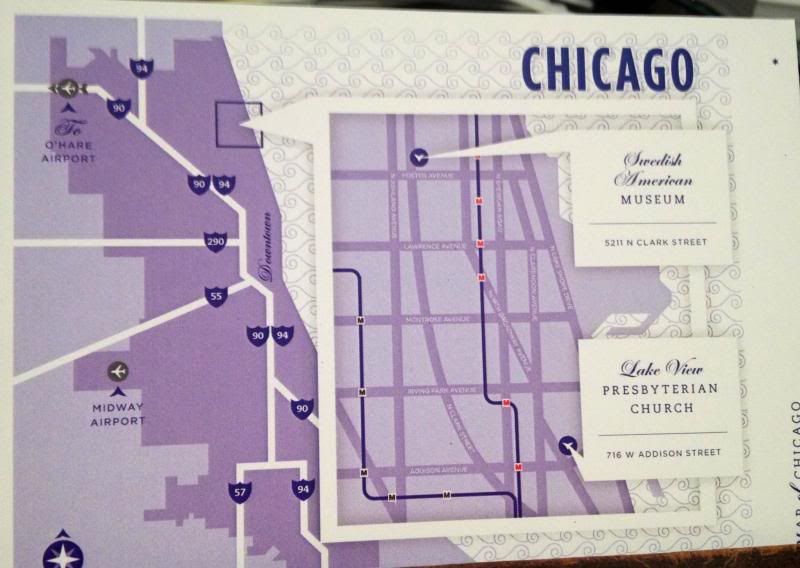 And finally we have the back, where you can see the family seal through the envelope.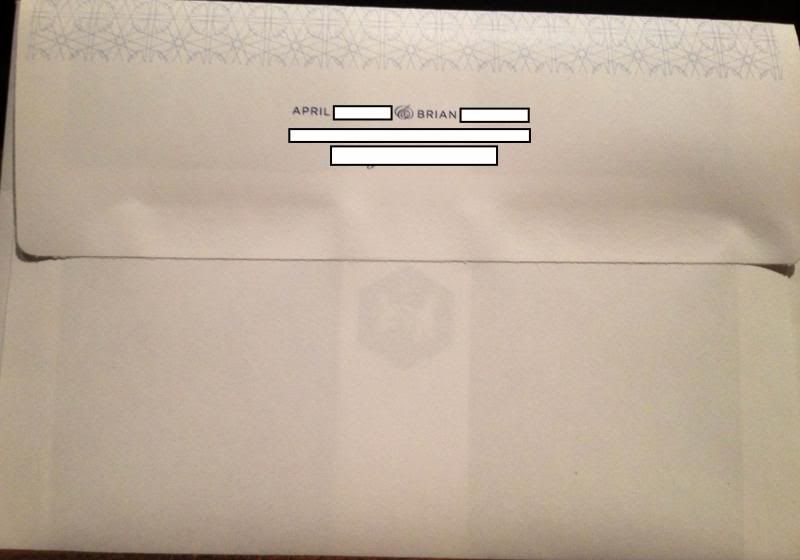 All for the low low price of $62. Now here's to hoping that everyone RSVPs on time!