Post # 1
We're having an Anniversary Dance at our wedding – All the couples get on the dance floor, the DJ announces years, couples leave the dance floor based on how many years they've been together, and the couple that's been together the longest is the last couple dancing. I thought it would be cute to give that couple a trophy, kinda like the Dancing with the Stars mirrorball trophy:
Then I thought maybe people wouldn't get the reference and a dancing couple trophy would be cute: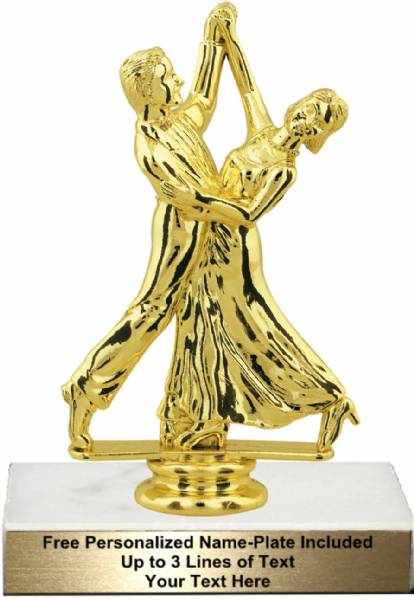 I told this to my bridesmaids and they looked at me in horror! They suggested a $100 gift certificate to a fancy restaurant. I wasn't really planning on spending that much on this little last minute thing. I just wanted to do something cute. I know usually the last couple standing gets the bouquet, but since I'm having a bouquet toss, I can't give them that. I don't know what to do.
Please vote and give suggestions!