Post # 1
Let me just say at this point I hate jewelry.
I purchased these first. Took them home and tried them on. The metal is sooo dark it looks peweter and not silver so I didn't like them. Returned.
Then I ordered these:
I thought they were too long and not sparkly enough…more like marcasite. Returning tomorrow.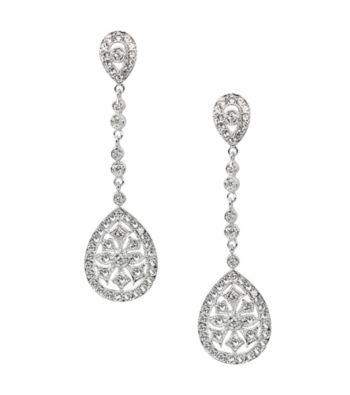 I also purchased this set. Decided that the drop necklace doesn't look good with my straight edge strapless dress and the necklace pendant stone is sooooooo huge it is gaudy. The earrings are jewels are very sparkly and pretty. It's just so big and not what I expected at all. From the pic, I would have never thought that this set was going to be huge. Going to the post office to return these tomorrow.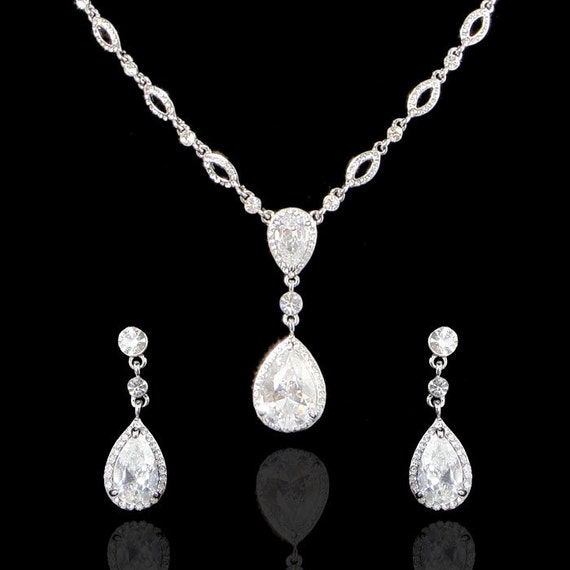 So..now I am back to the drawing board. I have looked longer and harder for jewelry vs my dress. Heres my dress and sash. I am probably very wierd for saying this. But I also feel and have learned that I don't think I like all crystal jewelry (besides the sash in all crystal). It's the all crystal jewelry against my skin that makes me feel like my skin looks dingy or dirty? Is that even odd to think? LOL I may have to do crystal with a touch of ivory pearl to brighten it up for me. But I have never tried that on before so I don't know what that is going to look like.