Post # 1
Not just a lace up back, but an actual corset?
When I was younger, I always wanted something like this.
I still love it, but I just dont think it would look good on me. I wear a 14/16 shirt, 18 pants and have E-F boobs (when I'm wearing the right size, anyways.)
I'm also wanting a colored dress. Either blue or lilac. I saw this picture, and then I fell in love with it.
Then I was looking on etsy and I found this. I'm in love.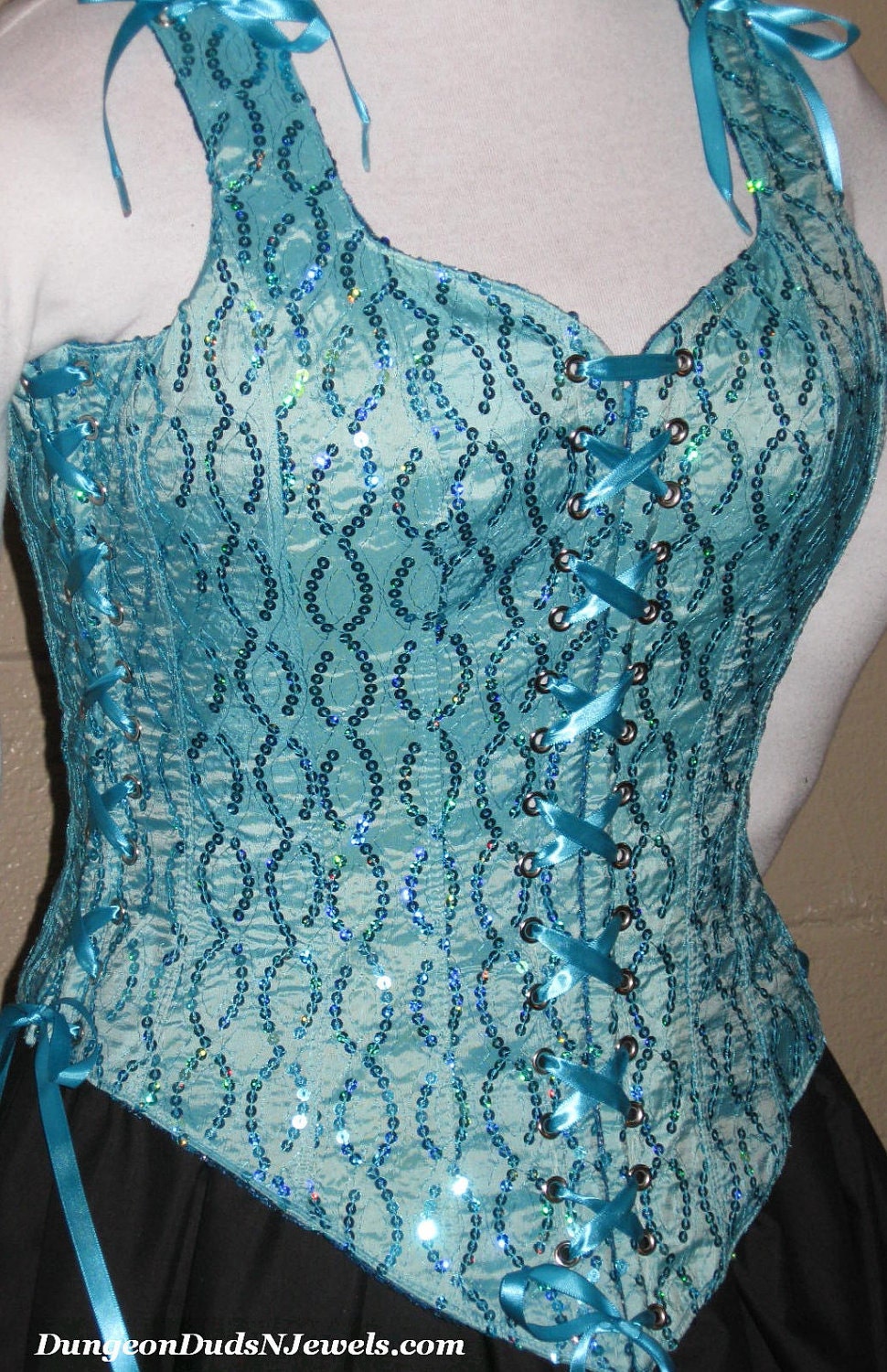 So I could wear that, with a tulle skirt. I love the idea…. But would it look good? =/ I dont want to spend that much money on it and then it look awful and I wont even want to wear it. My budget for my dress is $300, if I got this and didnt love it, then that doesnt leave hardly anything to get a dress with.
So… Does anyone around my size have a corset top? I really dont care if its for your wedding or just to wear. I just want to see if it can look ok on bigger girls.