Post # 1
I absolutely LOVE my e-ring and the matching curved band, but I'm considering getting a cheap band to wear on certain occassions. Fiance and I like to go kayaking and I love visiting amusement parks with my friends and I am slighty scared to wear my set during these situations in case I lose it. I've found a few CZ sterling silver bands I really like online for under $50 but I would like to know what stores you guys recommend if you have something similar. I do not want to spend more than $50 on a back-up band, but I do want it to look nice and be durable. Below are a few options I'm considering but I'm afraid the quality isn't the best:
Sterling Silver CZ Ring from Overstock:
Set of five CZ Silvertone Stackable Eternity Rings, also from Overstock
Stackable CZ Rhodium-plated rings, on Etsy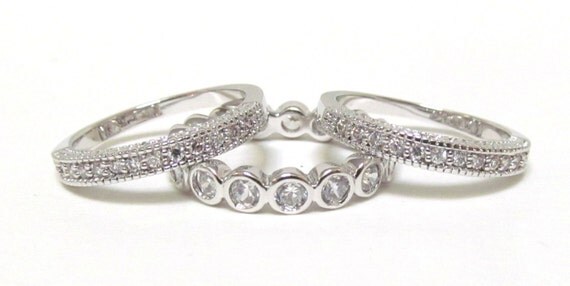 Do you have any recommendations similar to these for under $50?