Post # 1
I want four things this year more than any of the other items on my "wish list!" haha
1. Pandora bracelet. Not this one but its a picture:
2. These sapphire earrings!!!! EEEEEKKKK!!!! They are 2 1/2 carats & are lab created. But they are gorgeous! And cheapppppp, for $36! And they are cushion cut!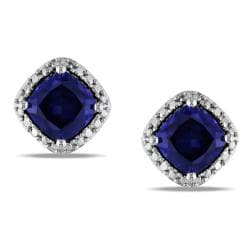 3. A digital picture frame.
4. A Faux fireplace. This one to be exact:
Your turn!