Post # 1
This is my wedding dress–
Sorry for the bad quality photos, and it still needs alterations. I am also removing the belt.
I'm looking to add a more artsy-like sash to my dress, but I can't seem to find any!
I don't like flower sashes, and I don't want a sparkly sash because of all the sparkle already on my dress. It seems that's all I can find though besides plain ones :-/
This is the closest thing I can find to what I want, but I don't feel it will look quite right with my dress–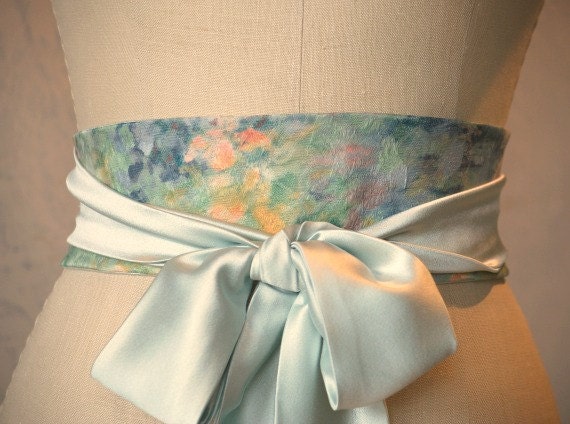 Any ideas?