Post # 1
I went yesterday to pick up my dress and as I was afraid of I wasn't in love. It wasn't that I wasn't in love with the dress, but instead me in the dress. I have lost a significant amount of weight (45lbs) from my heaviest and while I am not where I want to be yet I am well on my way. Overall I feel a lot better about my body….but I HATE my arms. There is tons of loose skin (and yes fat too) and my arms look totally out of place in comparison to the rest of me. So below I have posted a pic of my dress and a bolero I am considering. Please leave honest opinions of if you think it'll match or not. I am also up for suggestions so post pics and links away 🙂 ANY HELP IS APPRECIATED!
The dress which is in ivory and …..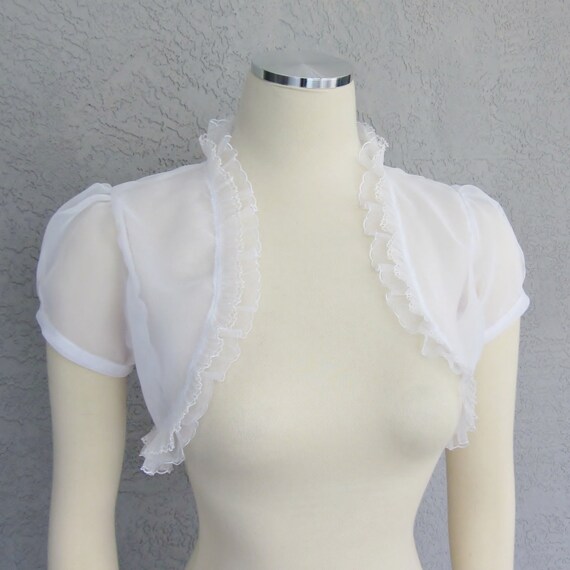 the bolero which I would of course get in ivory as well.