Post # 1
For those like me who require a curved wedding band if I want it to sit flush with my ring but your ring does not come with a matching wedding band (mine doesn't since it is an heirloom ring) and you are worried about buying much less expensive rings online (compared to jewelry stores) because you are afraid that the curvature or silhouette of your wedding ring won't match that of your e-ring, I found this awesome etsy seller.
http://www.etsy.com/listing/83791649/2mm-curved-platinum-wedding-ring-hand
They will send you a kit to make a mold of your ring so that the band will match perfectly. They can even do something funky like a stepped band for you: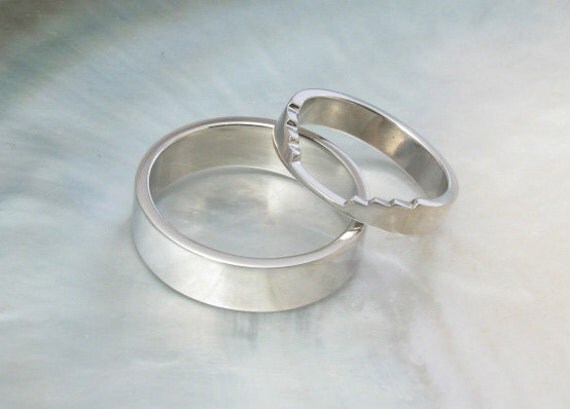 They work with platinum which is what I need and the price listed is for platinum but they work with less expensive metals. I am sooooo excited that I found this etsy seller!!! I can't wait to get my e-ring back (it is being sized) so that I can purchase a band from them that will be perfect for my e-ring. No more headaches!! Yay!