Post # 1
There are going to be plenty of avian influences in my reception and on my invites, but is doing a birdie on my FIs bout taking it too far? Thoughts please!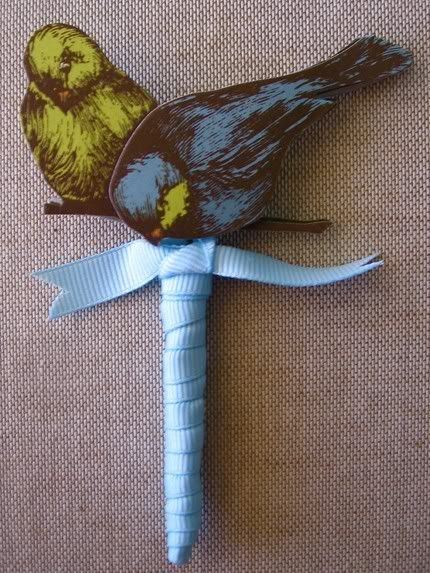 This is by far my favorite so far. I love that it's made out of paper, not only because I work in paper (I'm a graphic designer specializing in wedding invitations/stds) but also because it looks ridiculously easy to DIY, something I'd like to do since a set of 5 would put me back $125 and the others are not as useable.
And example B –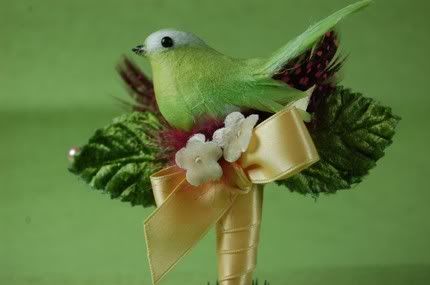 This one uses a vintage millinery bird, among other things. I think it's cute, a little less cute than the paper one above, but maybe I'm biased.
Finally, example C is another bout by the same designer above. I just had to share it because I love the tail!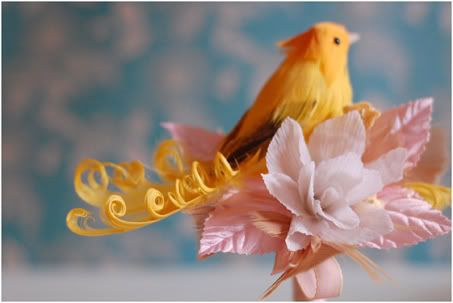 So what do you think of this trend? Am I crazy to consider it, or does it play right into our weddings style?