Post # 1
Is there a reason you can't just order a birthday bouquet, wrap the stems, and use it as a bridal bouquet for your wedding?
I have been looking at 1800flowers and local grocery stores – regular bouquets are just as beautiful but they cost $30-$60 versus $200+ for bridal bouquets! Some of them look very similar to me.
Has anyone ever considered this? I'm just wondering if there is some big detail I'm missing that would make it obvious it's not a bridal bouquet. Would the stems be too short / thin? Are the floral arrangements cheaper looking? I don't know a lot about flowers so I just wanted to see what you all thought about this.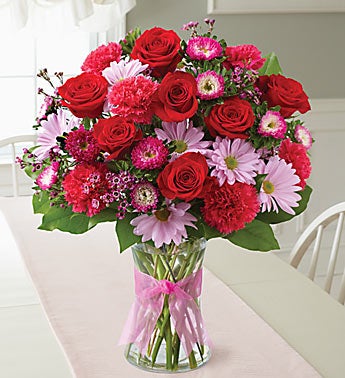 Friendship bouquet from 1800flowers, only $50 for a medium bouquet