Post # 1
My shinies for the reception have arrived! I felt I have to share. They are only cubic zirconia and silver but they have come from a half decent jewellery (the chain sort) and I am super pleased with them. they are actually very delicate and subtly sparkly.
Big dangly earrings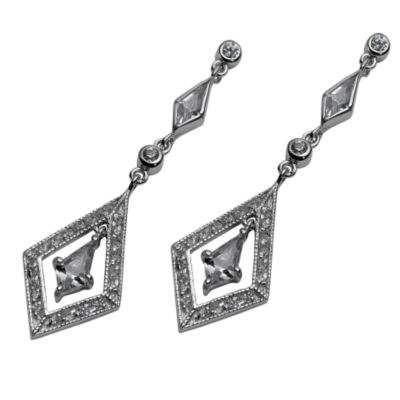 Sparkly princess necklace.
Can't wait to wear them next year :DThe challenge is not to keep taking them out of their boxes so they do not tarnish so much before then.
I have a dark blue iolite pendant (from etsy) as my something blue for the ceremony. These are for when I lose the veil. I would get the matching bracelet but my something old is my charm bracelet with old 3d, 4d and 2d coins. It jingles well, my Fiance will hear me coming.
I do love my jewellery.