Post # 1
Hi Bees, I would love some opinions. DH and I were eloped several months ago and while we found an e-ring I love, we haven't gotten around to choosing a wedding band for me yet.
I've been looking around for ideas, and this morning I stumbled on an old thread where a bee had posted pics of her gorgeous blue diamond band with her e-ring.
Here is the ring she posted that I am now thinking of: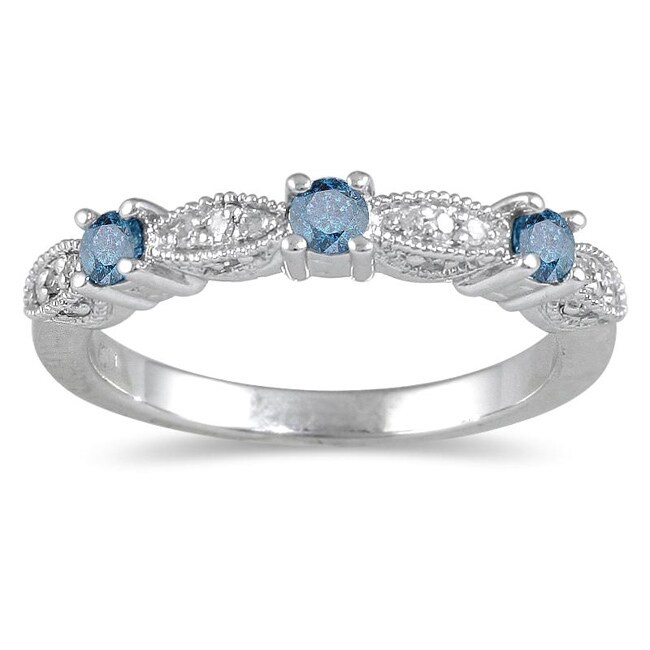 I love, love, love this band. I'm just wondering if I might get tired of blue diamonds down the line.
At Christmastime when I'm wearing a red sweater, will it bug me to have blue diamonds on my finger? LOL… I don't mean to overanalyze things, but I'm wondering if it would be better to keep things simple and just stick with all white diamonds, more like this example on Blue Nile:
I would love to hear some opinions. TIA!
By the way here is a pic of my own e-ring if that helps. I think the blue diamond band would be seriously gorgeous next to my e-ring… I love my e-ring because it is chunky and very simple without a lot of detail; so I think this ornate, vintage looking band would be a nice contrast. I love mismatched rings and that is the look I'm going for.