Post # 1
My Maid/Matron of Honor is the only female in my bridal party and we've been searching for a dress for her to wear (I'm paying). I was set on the neutral/metallic color range until I saw this dress: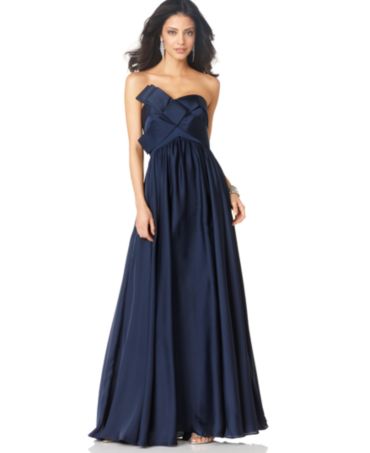 I loved it! I love the dramatic bow, the flowness of the skirt, and while blue wasn't originally in my vague color scheme, it will go with everything just fine. I found a brand new dress in her size on Ebay, placed a very low offer, and then emailed my Maid/Matron of Honor the dress. She hated it…and I won the dress.
I assumed she would love the dress (obviously incorrect) and she has offered to wear it even though she's not a fan. I would keep it for myself if I could fit into it.
I know these types of posts come up all the time and I'd never thought I would have to ask….Do you think I should re-sell the dress or "make her" wear it?