Post # 1
Bees – I need help. I have 2 weeks left or so and I am totally stuck on jewelry. UGH!
Here is my dress:
Now. I have decided to order these earrings from an etsy seller: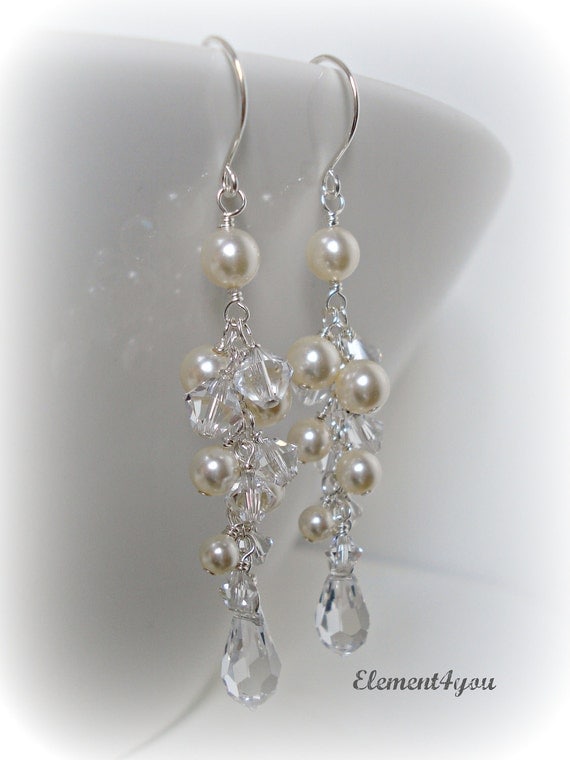 I also have ordered hair pins from her already with some swarovski and pearl tips. Note – the belt on my dress if you can't see it in this photo has pearl and swarovski crystals and little flowers so I am trying to coordinate with that, I am not wearing a necklace. I tried a few on and I couldn't commit so I'm going with the big earring instead. She has a few options of bracelets.
This is the matching bracelet to the earrings. My concern is that it will catch on the lace on the dress. She could make it with head pins instead of loops on the ends of the beads, but will that really help?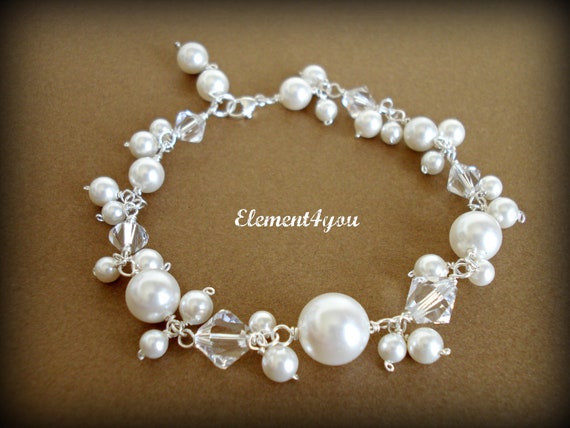 OR i could have her make this into a bracelet instead of necklace: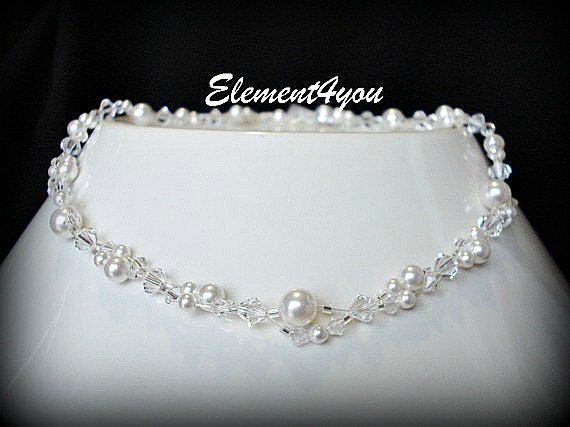 I wasn't able to find much else that I really liked on etsy. There is a bracelet I liked at the store I bought the dress at, it was also wire, but it was 74.00 and these are much better priced. I've added a poll! Thanks ladies!