Post # 1
Hi All,
I'm getting married on March 30 in New York. March has iffy weather around here. It could be 60 degrees, or 40, so I'm not sure how to handle outerwear. In the past, that day averages a temperature of 52 degrees.
I think the idea of a bridal blazer is awesome, as shown by this pic (except I'd like the blazer to match my ivory satin dress):
If nothing else, this would just be used to get me from point A to point B comfortably.
I think this solution offers the best options for such an iffy time of the year. If I get something like this … and it's 60 degress I'll be hot and look like an idiot (although I would love to wear one):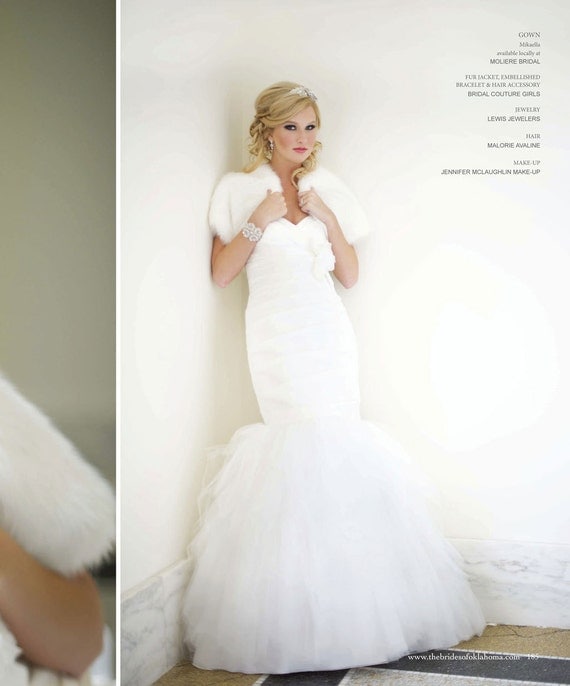 Or, I could wear a lace bolero for outdoors and the ceremony, as shown in this pic (which I'm pretty sure is my gown), but would not do much to keep me warm if its freezing: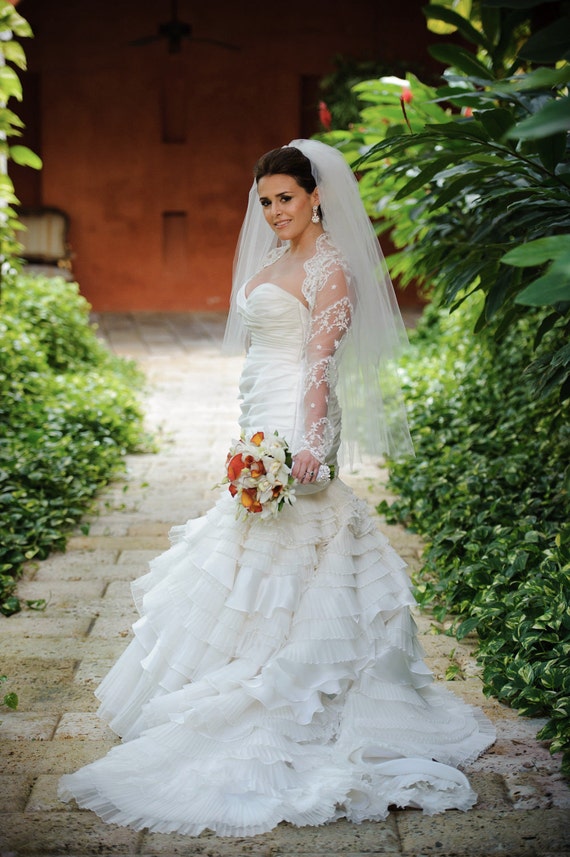 What would you do? And also, anyone know of a good place to find a bridal blazer?
I'm leaning more toward the blazer, and just going bare armed during the ceremony. Looking for some advice 🙂