Post # 1
Wedding: September 2013 - Lake Taghkanic State Park
The bridesmaids dresses I chose have a Y-Neck top so the necklaces I originally wanted to do are probably not going to work.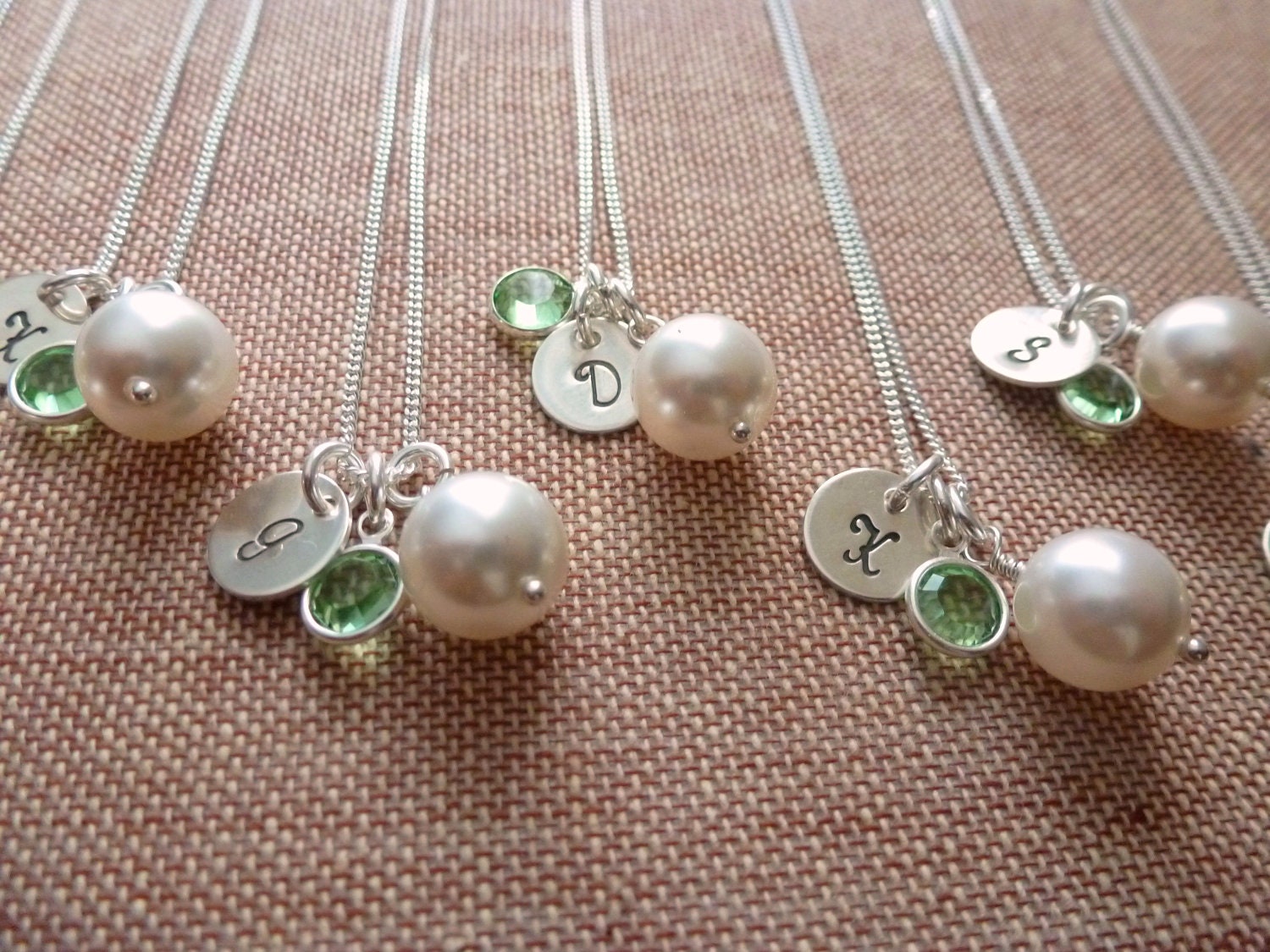 I wanted to do something similar to this for necklaces, but with a blue instead of green. (from http://www.etsy.com/listing/101517325/bridesmaid-jewelry-bridesmaid-gift?)
This is the dress we went with. (David's Bridal 83690 in Peacock)
Our colors are Peacock Blue and Yellow. The girls will have the above dresses and yellow flowers. Nothing too over the top. I like a clean, simple, classic, vintage look. Also I have an aquamarine engagement ring and will be wearing pearls, so I wouldn't mind possibly encorporating that into their jewelry as well.
.
I guess at this point I need to start focusing more on bracelets and earrings.
.
I'm really just looking for ideas, if you can think of anything that sounds like it might go with my ideas that would be great! .Or if you just want to post your own Bridesmaid or Best Man jewery I'd love to see what you picked! Tell me a little bit about your theme/color scheme and what you picked!