Post # 1
I have 9 months to go until my wedding but I've already collected my bridesmaids gifts and I thought I'd share.
I'm breaking the gifts up into two boxes (1 box with things to use during the wedding and 1 box of things to use after the weding) and on the outside of the box, these notes will be attached: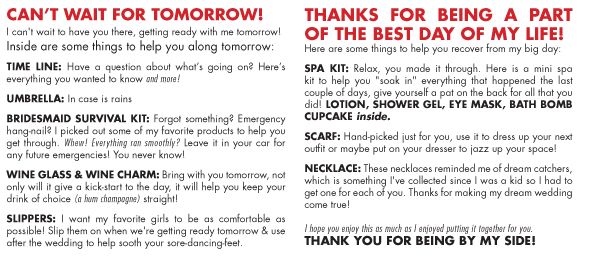 I posted this before, but for their survival kits I put together this: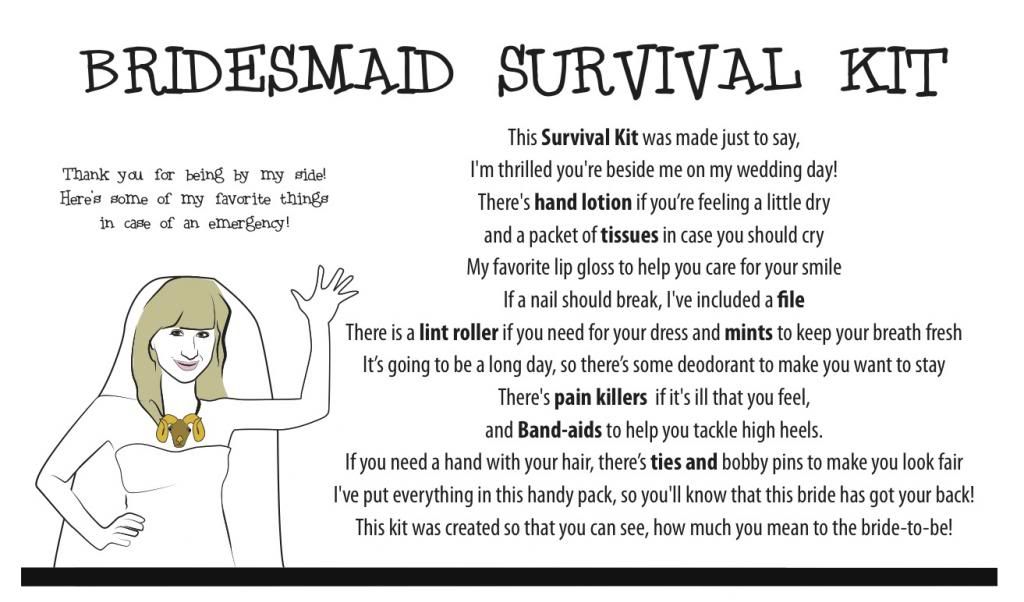 (yes that's a drawing I did of me! ha!)
I also paid for their bridesmaid dresses. The bridesmaids are in charge of getting their hair/makeup done if wanted and their shoes/jewelry for the wedding day.
share your gift ideas!