Post # 1
I have six bridesmaids. I got them each one of these: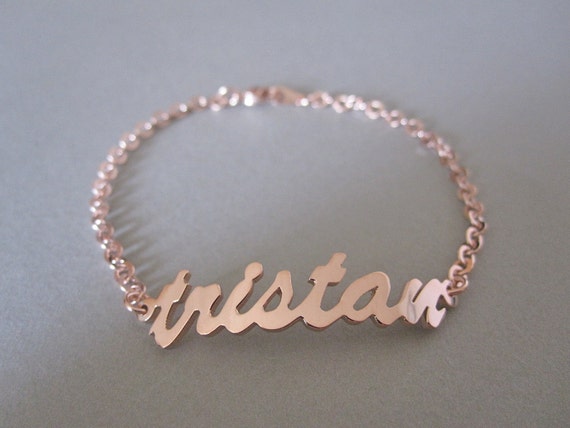 which I'm sure will go over well because I confirmed that they all love rose gold. They don't have to wear them at the wedding, but I feel like it's cute little piece that they can keep in their jewelry box and probably wear again. $23/bracelet.
I don't know what else to give them! I'd only want to spend $25-30 more/ea (I'm totally okay with this because I've been a super low-key bride…no projects, everyone picked out their own under-$100 dress, no hair/makeup demands, pretty much no time commitment outside shower/bachelorette/wedding) and it's a really chill wedding.
BMs are between 22-27, and everyone is established and pretty well off so something like a wristlet wouldn't work unless it was Tory Burch. No beauty gifts, no water bottles, no canvas totes, etc. The gifts would be in a little gift bag to be given out at the rehearsal dinner. FWIW, the last wedding I was in we got a necklace for the wedding and a pair of Nike running shorts.
Long story short – do you like this nightie? It might be cute to get ready in, too. I'd get each Bridesmaid or Best Man a different one…or maybe all the same one because they're all wearing different dresses.
http://www.victoriassecret.com/sleepwear/sleepshirts-and-nighties/eyelet-trim-nightie?ProductID=50592&CatalogueType=OLS&search=true