Post # 1
I'm looking at getting this wedding set. The wedding band is the rose gold part that sits inside the engagement ring.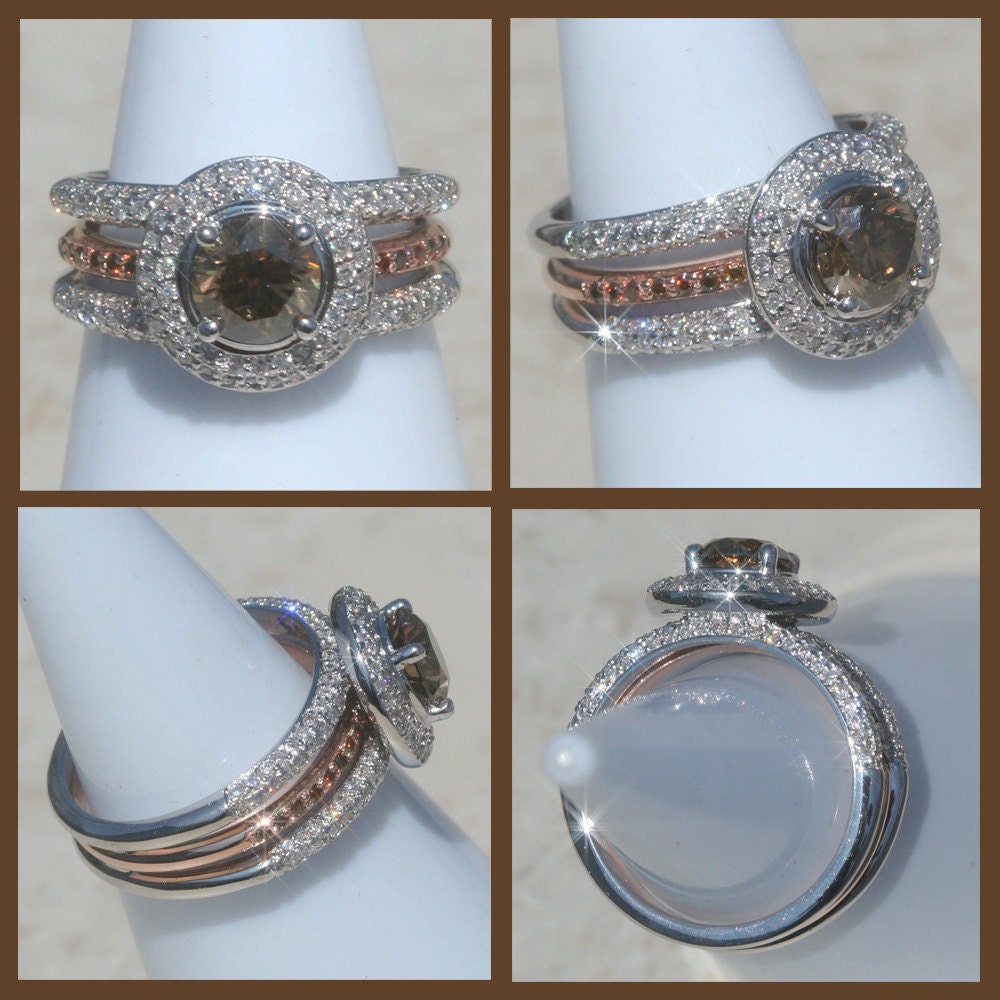 I'm not sure whether I want the brown diamond though, or if I should have it made with a white diamond instead. I think the brown diamond is pretty, and I like how it looks with the rose gold, but I'm not sure if I would end up getting tired of it and wishing I'd gone with a classic white diamond.
If I go with the white diamond I might get the halo made out of rose gold so that the set would still be tied together.
Which would you pick?