Post # 1
I'm just so excited to post about this. This is my first ever custom made ring and it's something I've always wanted to do. I've been obsessed with radiant/emerald cut vintage-style halos for years, and since discovering The Bee, I've been introduced to the morganite/rose gold combo that I just can't seem to stop thinking about.
Here's where it all began:
After seeing the movie The Great Gatsby, I was infatuated with the engagement ring the character Daisy Buchanan had in that movie, which from what I could tell was an emerald or radiant cut halo style ring:
That led me to spend lots of time on the net researching details about this style of ring. I stumbled upon this ring on Pinterest and fell absolutely in love. I found out it was a ring on the website http://www.singlestone.com (ladies who love vintage rings, you must check this site out, there are so many stunning rings).
I became infatuated with this ring. I've had this pic saved on my computer for what seems like FOREVER. I could not find any other images of it though, and was always disappointed about that. This is where I must give a HUGE shout out to Mrs.Dk here on the bee. She has an engagement ring that is pretty much this exact style, and when I saw her ring, I was blown away and even more convinced that this ring was my all-time favourite (so a big thank you to you Mrs.DK!!).
I started piecing together bits and pieces of what I would like to do as far as this ring was concerned, and finally decided to have it made in 14k rose gold, with a 7x5mm (1.3ct equivalent) emerald-cut morganite as the center stone. I researched many custom jewelers, and when I finally found the one I wanted, we began the process.
The tough choice for me came with the profile/underside of the ring. Originally, I wanted an intricate style basket like this one: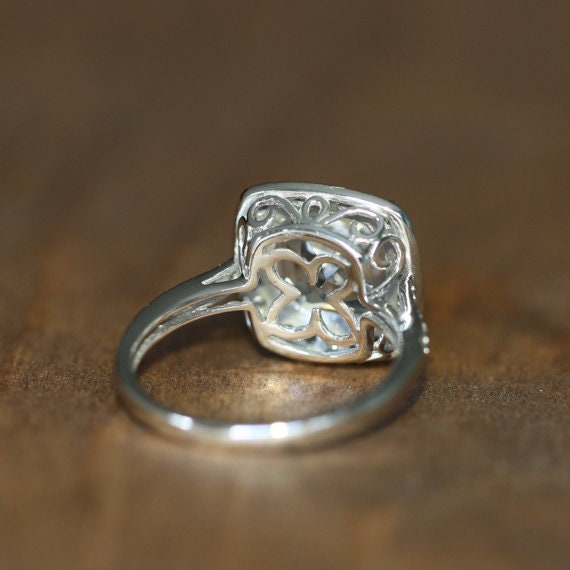 But the jeweler advised against it because he felt the stone might be harder to keep clean with so much metal around it. After thinking it over, I decided he was right and I decided to keep things sleek and simple so the stone could be easier to access. I went for a smoother design like this: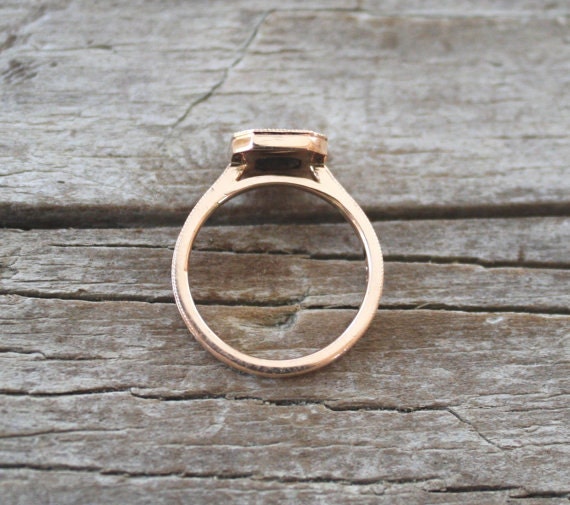 Finally, this morning I received the CAD drawings of my ring. I am just sooo excited. I cannot wait to have it on my finger and join the rose gold, morganite, and vintage-inspired halo clubs!!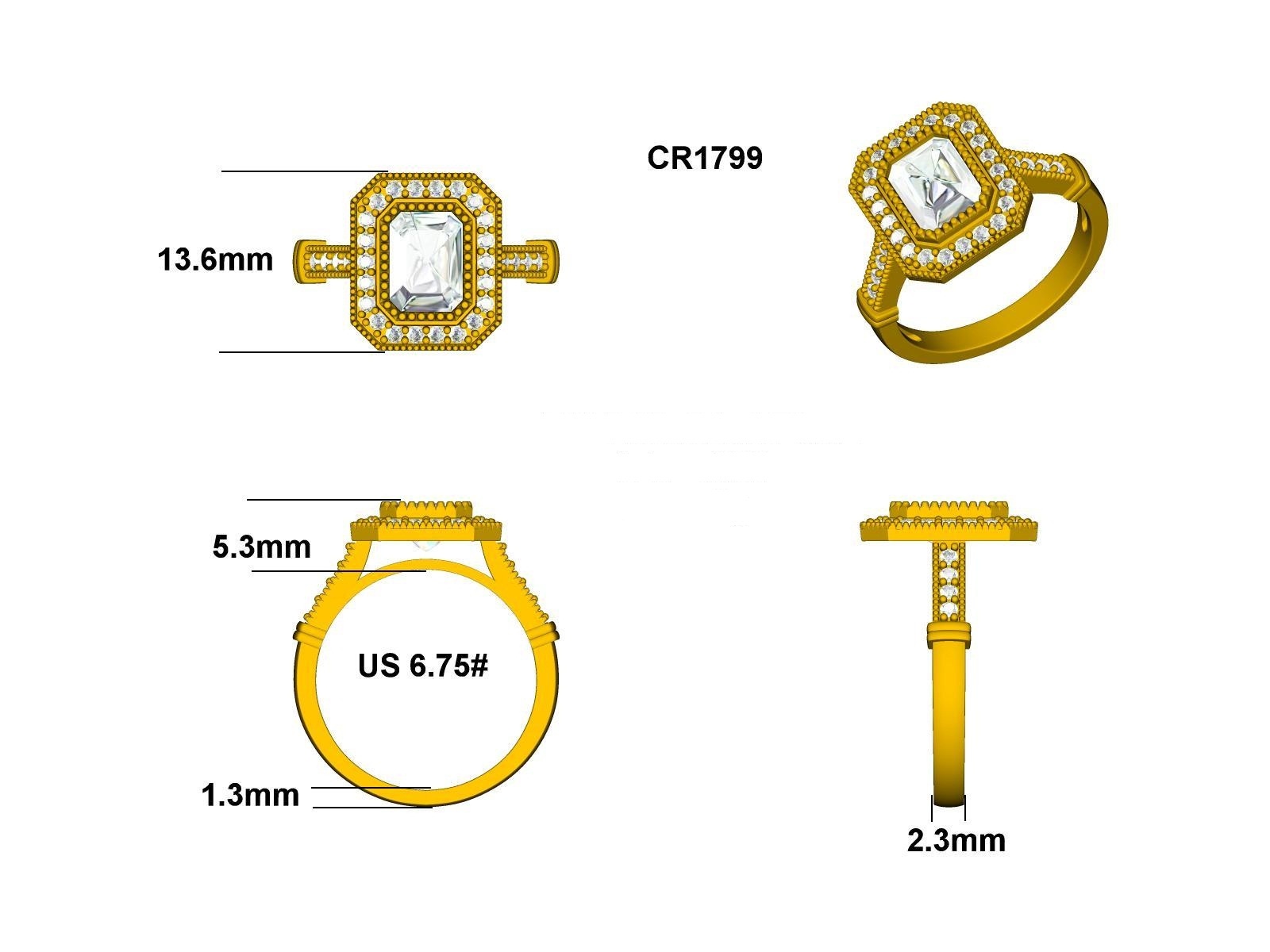 Anyways, I apologize for this somewhat random and rambling post, I'm just so excited to be able to have this ring custom made and I enjoy reading other stories about custom rings, so if you have any, please share!!