Post # 1
So aside from merely choosing a design, I have a dilemma…so fondant tastes like crap but looks good while cream cheeses tastes amazing but isn't as crisp and pretty. Not sure what to do. It's impacting which cake design I want and I'm not sure that it SHOULD impact it all that much given the designs I like.
If you're NOT doing fondant do you mind posting a pic of your cake design?
If you ARE doing fondant how are you overcoming the yuck of it (or maybe I'm the only person who HATES it)?
Here are my cake design options:
Cake 1
Cake 2
Cake 3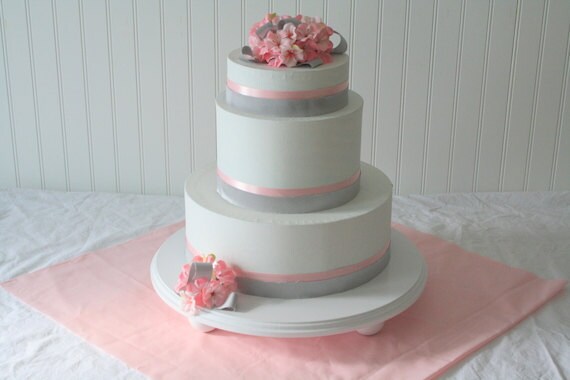 Cake 4-One on the left–not right (silver stripes and pink flowers)
Cake 5