Post # 1
Cake…why are you so expensive?
Haha so I am in the process of picking out cake. I found a place earlier this week that seemed reasonable priced. Their website stated that the basics, "smooth butter cream, appropriate borders and the first set of legs or plate" start at $2.50 per person. I was SUPER excited about the price!
Well, the receptionist asked if there were any cakes that I would like her to price before our tasting tomorrow. I emailed her a few and the estimates I recieved were scary.
So, the first cake I emailed her was actually on their website. Can guess the price per serving?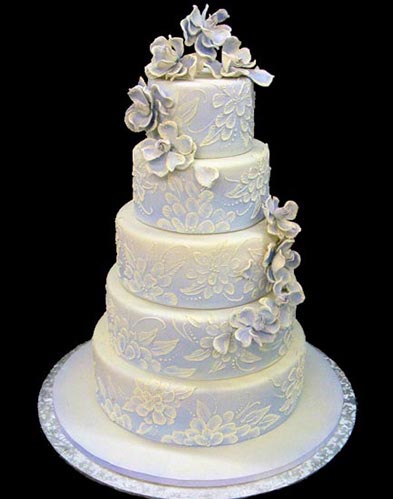 Well, that cake runs $16 per serving. OUCH! I am a little sticker shocked and slightly disappointed. I figured with such a low base price that I would be able to get a nice cake for less than $16 per serving.
With that said, I will go to the cake tasting tomorrow and try to get my moneys worth. But, there is a good chance I will be back on the hunt for CAKE!