Post # 1
Hello Bees. This is my first post 🙂
My boyfriend and I are going to get engaged some time in the next 8-12 months. He's saving up money and I'm trying to help him out. I found my DREAM ring: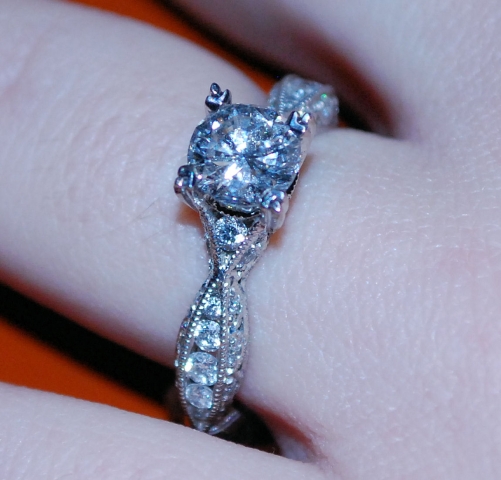 Sorry if it's big :/ but it's the Tacori 2578 with diamonds only halfway around. I'm going to a jewelry store tomorrow to try it on. The only problem is that the setting alone is $3,880 (18 K white gold). It's more than either of us want to spend, but I have fallen completely in love with it.
My question is this: has anyone ever had a jeweler replicate a Tacori? How closely did it match the real thing?
I know next to nothing about rings/diamonds/etc. My boyfriend's brother-in-law has a jeweler family member (I think uncle). The Brother-In-Law got his ring custom for a great deal, so my BF is going to get at least the center stone from the uncle. If possible, we might get the uncle to try and replicate this ring. I just wonder if he can recreate all the details that drew me to the ring in the first place…