Post # 1
I want to buy my ring from Kay jewelers because I have one of their credit cards and a bunch of gift certificates to help with payment.
but… I want this ring.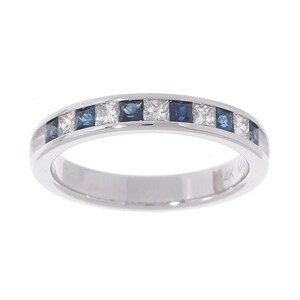 I tried to find something that looks like it on their website and couldn't find anything that I liked.
So… do you think I could go to the store and ask for this ring, but with blue sapphires and diamonds instead of just diamonds?