Post # 1
Hi Bees! I am addressing my wedding invitations and have a question for Canadian bees…
I have read that for formal invitations, all words should be spelled out including the province name. I would like to do this for our invites however on the Canada Post website they say that you should abbreviate the province with a 2 letter code (eg, Ontario = ON) and put the city/province on the same line as the postal code.
Have any bees addressed their invites in a formal way and written out the province name, and then spaced out the postal code on the last line? I would like them to look like this invite below, but am worried that they won't be delivered on time or not at all!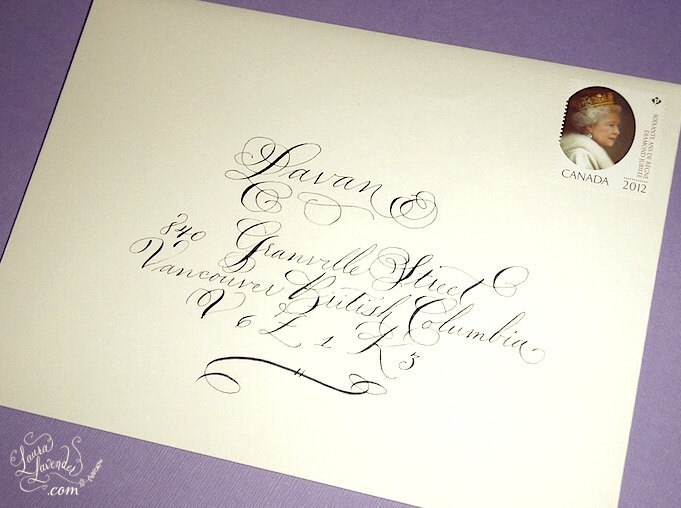 Also have you had success using calligraphy to address the invites or should I only write the guests names in calligraphy and then use print/block letter to write out the actual address part?