Post # 1
Hello Ladies!!!!!!
So two weeks ago i went to a bridal salon in Miami (well actually Coral Gables) called Chic Parisen.. the only store "close to me" that had Risueña by Rosa Clara.
This was my first time at a bridal store, trying out a wedding dress…
I fell in LOVE with Risueña by Rosa clara and it was the first dress i requested to try on. I loved it!
But I also tried a Lazaro style # LZ3006.. & loved it too!.
I purchased the Risueña just because it has been my "dream dress since it came out!
I also got a lace bolero to go with it for the ceremony and a beautiful mantilla veil… it fits great with my "vintage spanish romance" wedding!
After coming home i am having doubts… & need help…. I paid $1000 down but have like $5000 to go…I think both dresses are beautiful but i don't know what i should do! PLEASE HELP ME!
here is a picture of me trying out the Rosa Clara dress… :]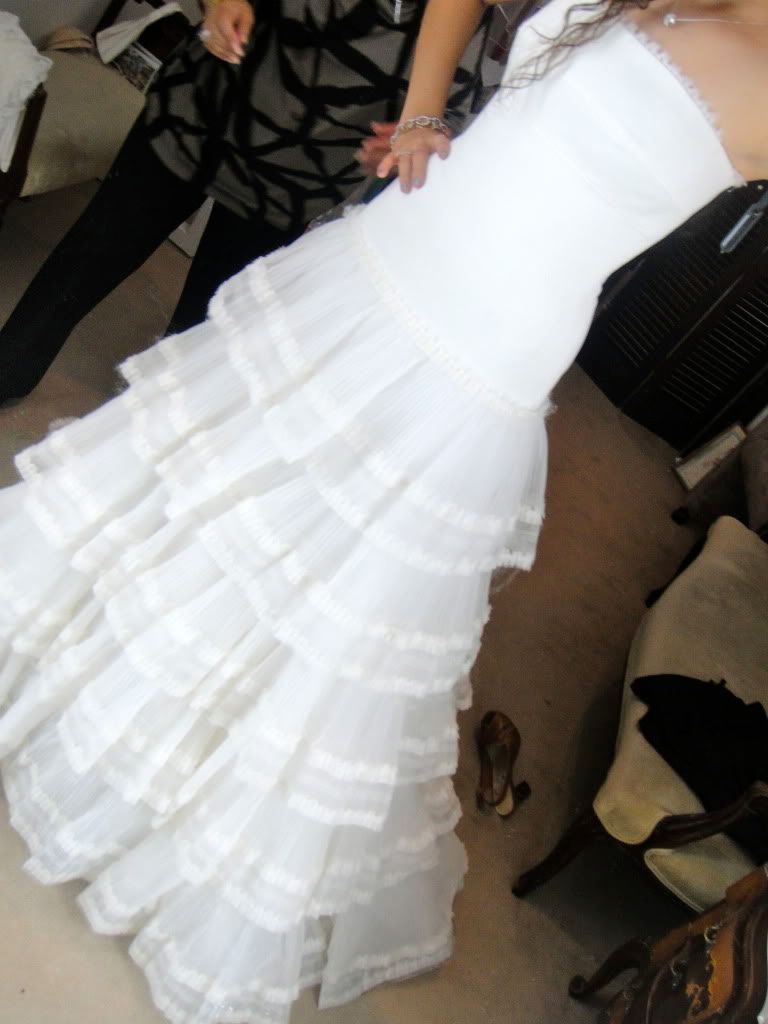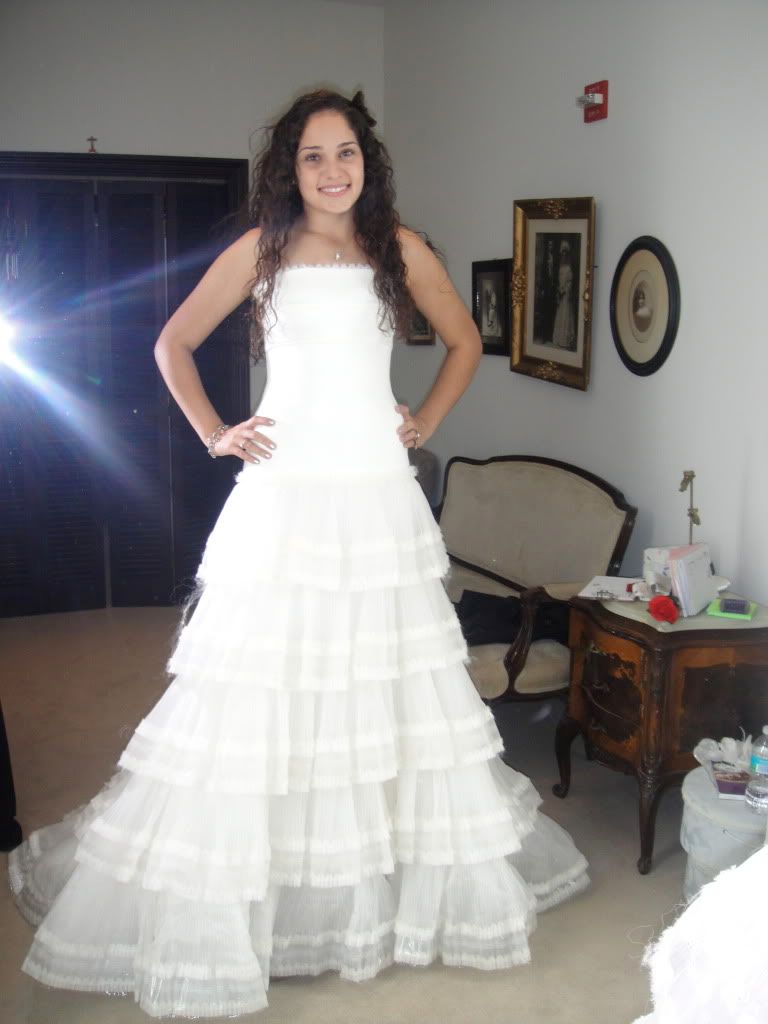 :]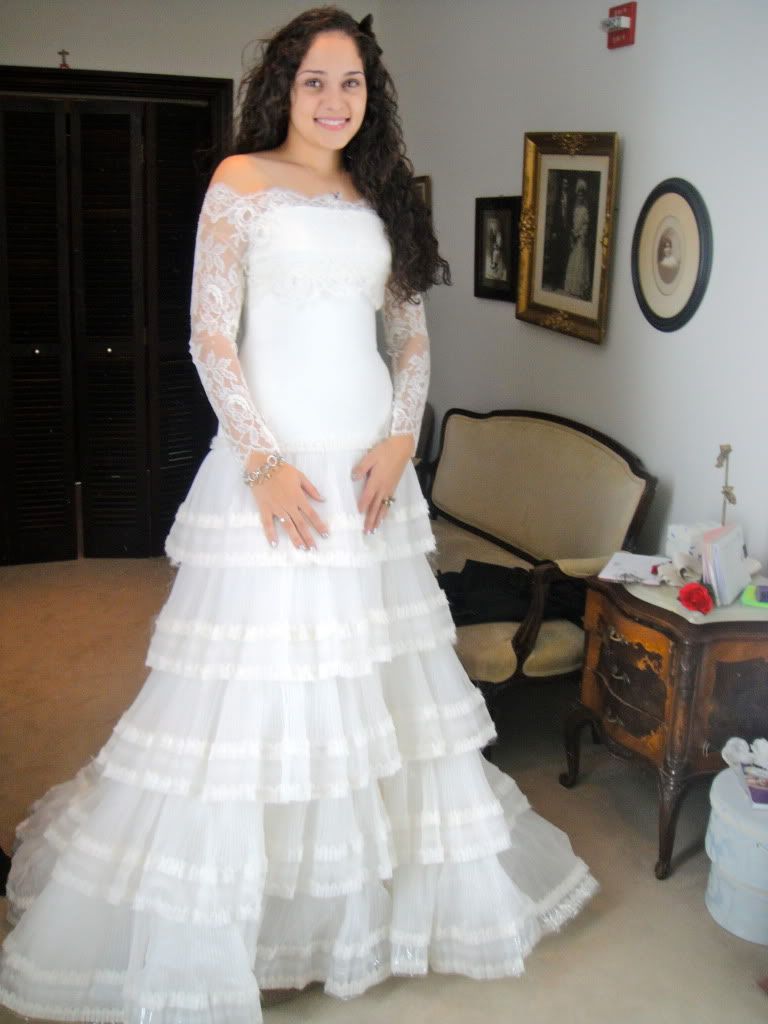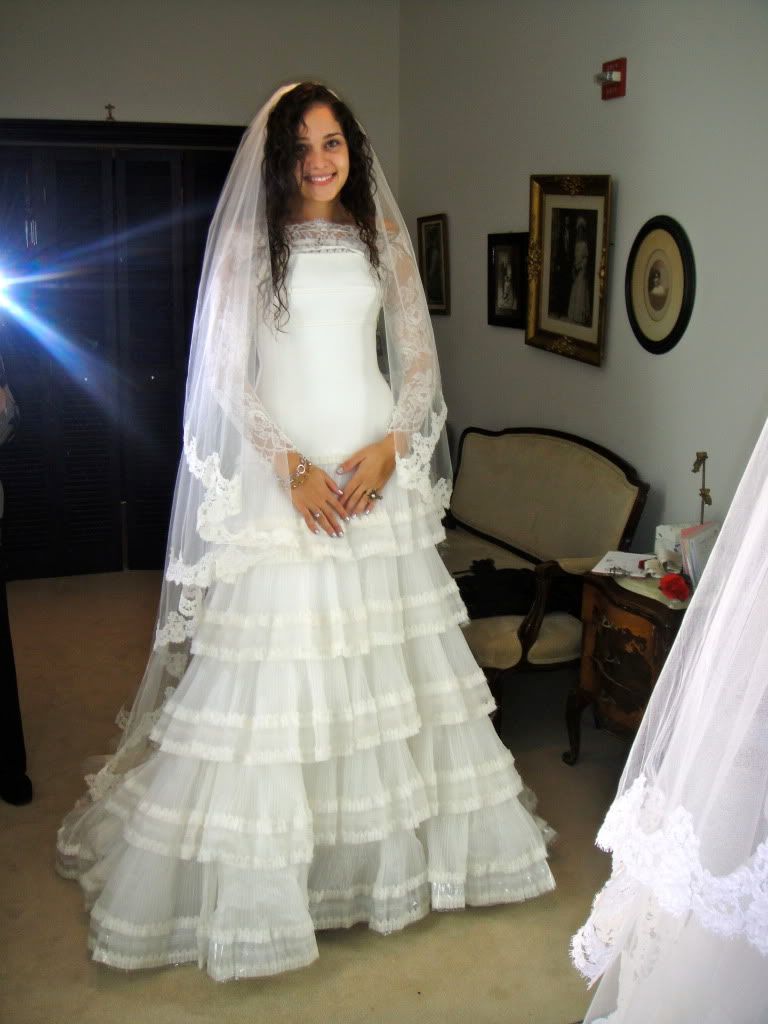 Now here are some online pictures of the Lazaro 3006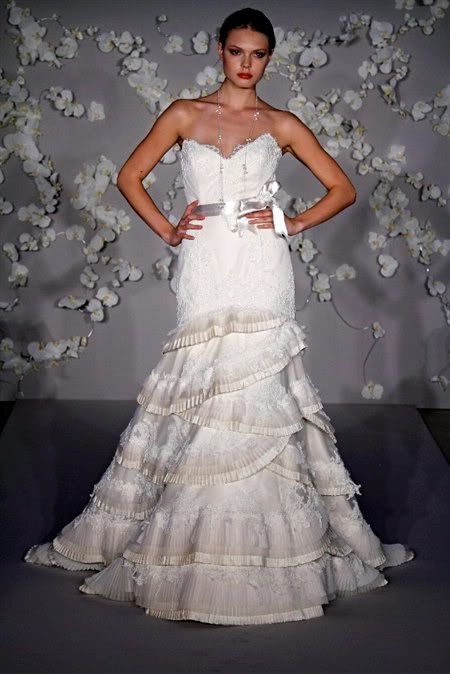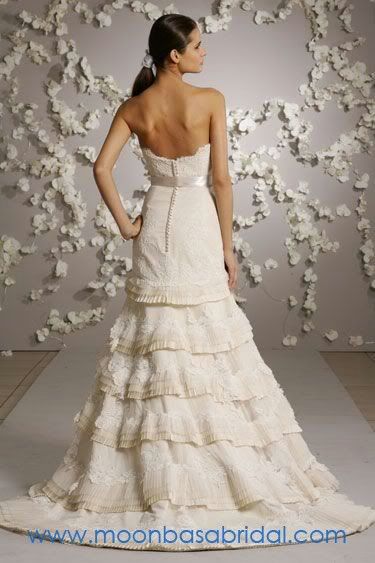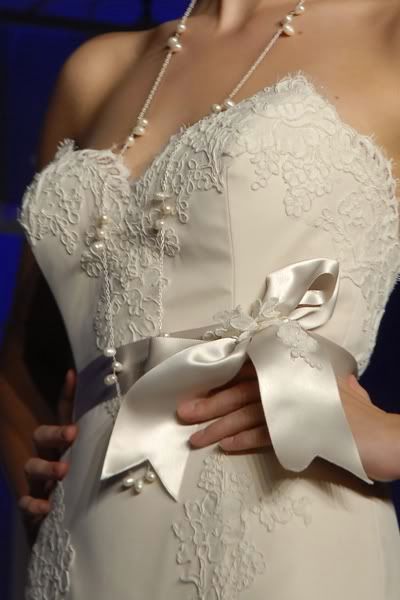 so there you have it! i cannot make up my mind.. ;/
my issues is that i tried on the dress in Ivory and i would like to know if it looks good in white…
please post your comments ladies and pictures if you have pics of the Lazaro gown in white.
also Lazaro gown without sash.
Keep in mind my theme… (vintage spanish romance)
THANKS A BUNCH LADIES…please post your thoughts!!
:]