Post # 1
Wedding: February 2014 - Golden Gate Bridge
I am driving myself nuts with this indecisiveness! They are the exact same price and I don't plan on wearing a wedding band with either.
Contender 1:
.5 Carat Diamond in polished rose gold bezel setting in either a round or pear shape. I'm leaning towards a long skinny pear rather than short and fat.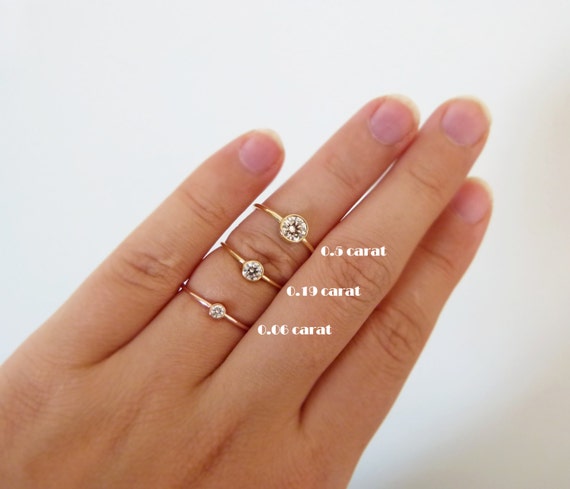 Contender 2:
White Sapphire center stone with diamond halo. The jeweler and I are in talks about making a smaller version of this ring because I don't want it to be too bulky. The awesome part of this ring is it usually costs $2700 but the jeweler said she has been wanting to make a smaller version and she would be willing to sell it at cost value so she can photograph it for her site.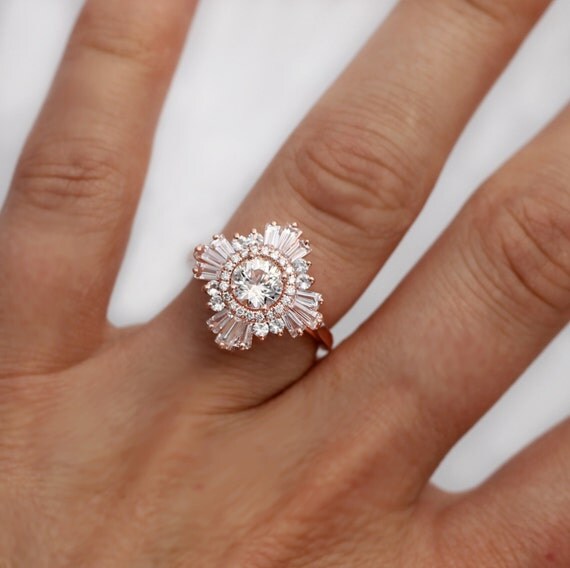 I love the daintiness of choice 1 but I'm worried that it isn't very unique and will get boring. I like the bezel setting because it is very sturdy and I won't have to worry about stones falling out or anything.
I love how different choice 2 is but I'm hesitant because of it not being 100% diamonds. If it will be as beautiful in person, I don't want a shallow reason to determine my ring.
We are getting married February 28 so I need to make a decision relatively soon because both rings are made to order.
Does anybody have any experience in white sapphire? Buyers remorse? Have you played it safe and wished you picked the more unique one, or have you picked the more unique one and the novelty wore off?
As I've said on other posts, we are eloping so I can't talk to any of my family or girlfriends about it to get advice! Please help me make a decision and stop second guessing everything!!!!