Post # 1
Several months ago I asked for advice and pictures on making my own bouquet of carnations for my September 5th wedding. I got some fabulous advice…and someone directed me to Mrs. Flamingo's post about her carnation bouquet….
http://www.weddingbee.com/2008/07/28/photo-shoot-diy-bouquet/
Thanks for the great step-by-step instructions, Mrs. Flamingo! Here's how mine turned out! I loved it….and it was so easy!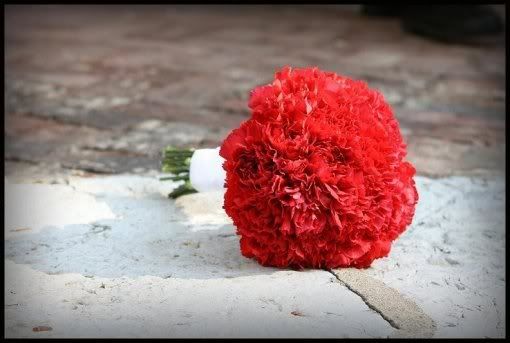 " mce_src="" alt="carnation bouquet" border="1" hspace="" vspace="" width="3" height="5" align="left" />