Post # 1
Posted about rings 1000 times here! Finally getting something simple after it's all said and done!! It's going to be Cartier/Leon Mege-esque (but way cheaper lol.)
This is the classic design but single claw prongs:
Pictured is a 2.5 mm band that tapers to 1.8 toward the stone. My teeny picky question is, is this too much taper? I do like the visibility of the stone from this view, and it looks good from every other view. I could potentially get it a teeny bit thicker, tapering only to 2mm for example. I feel crazy debating about 0.2 mm but you know how it is!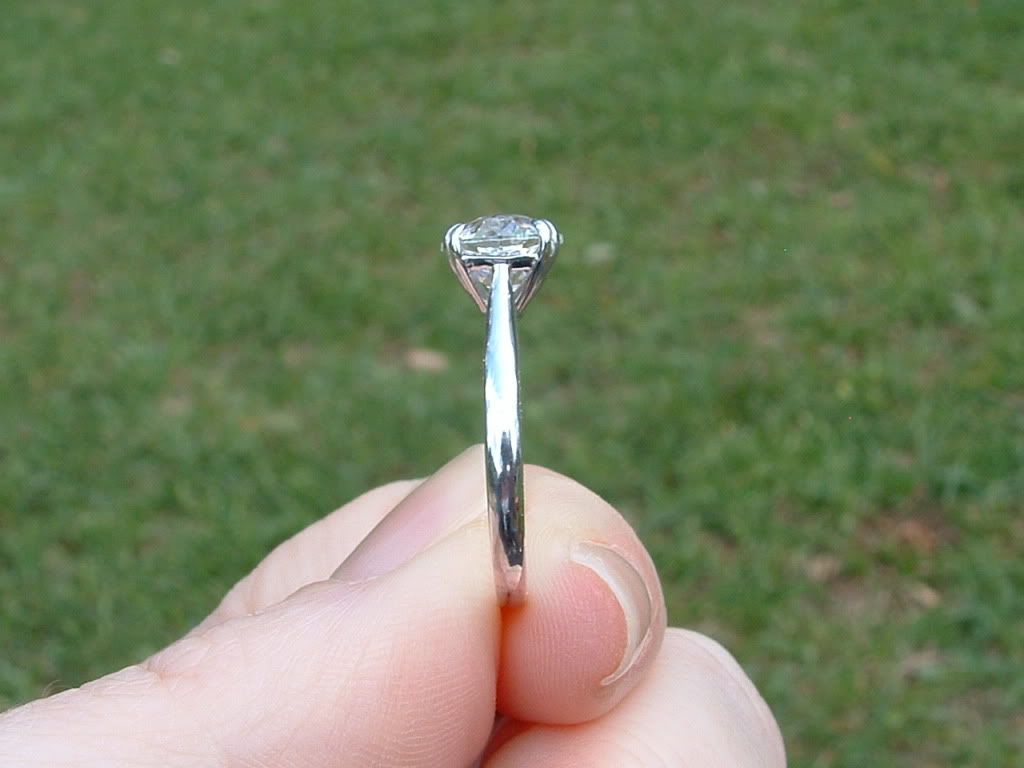 Anyone have any cathedral solitaires and can share the band width(s)? Pics very much welcome, especially from the angle above!! Thank you!