Post # 1
So I'm about to buy my first brand new car and I am surprising myself with how blase I am about the colors. All I know is that I don't want a neutral- I live in LA and everybody has black/gray/white/champagne. Blah boring. Background- I'm 22, currently work at home, will be looking for a job in the eco/tech field this year. SO will be driving the car some too and I think he'd prefer I stay away from the teal.
The car is going to be a Prius C and here are the color options:
Here's toyota's site and color selector: PRIUS C
Absolutely Red: I like red but I think nonmetallic reds can sometimes look cheap. I haven't seen this red in person but apparently it's the same red as the Toyota Yaris- anyone have one?
Habanero: I like that it's super distinctive and easy to find in a parking lot. But it doesn't look like it's metallic paint- does that look cheap? People say it ranges in color from the below salmony orange to a true orange depending on the light.
Summer rain/teal metallic: I liked this one a lot but I've only seen it inside the dealership, not outside. It looked too baby-blue inside. SO isn't huge on this color because it's kind of girly and the car looks like a toy already since it's so small.. but I like that it's metallic.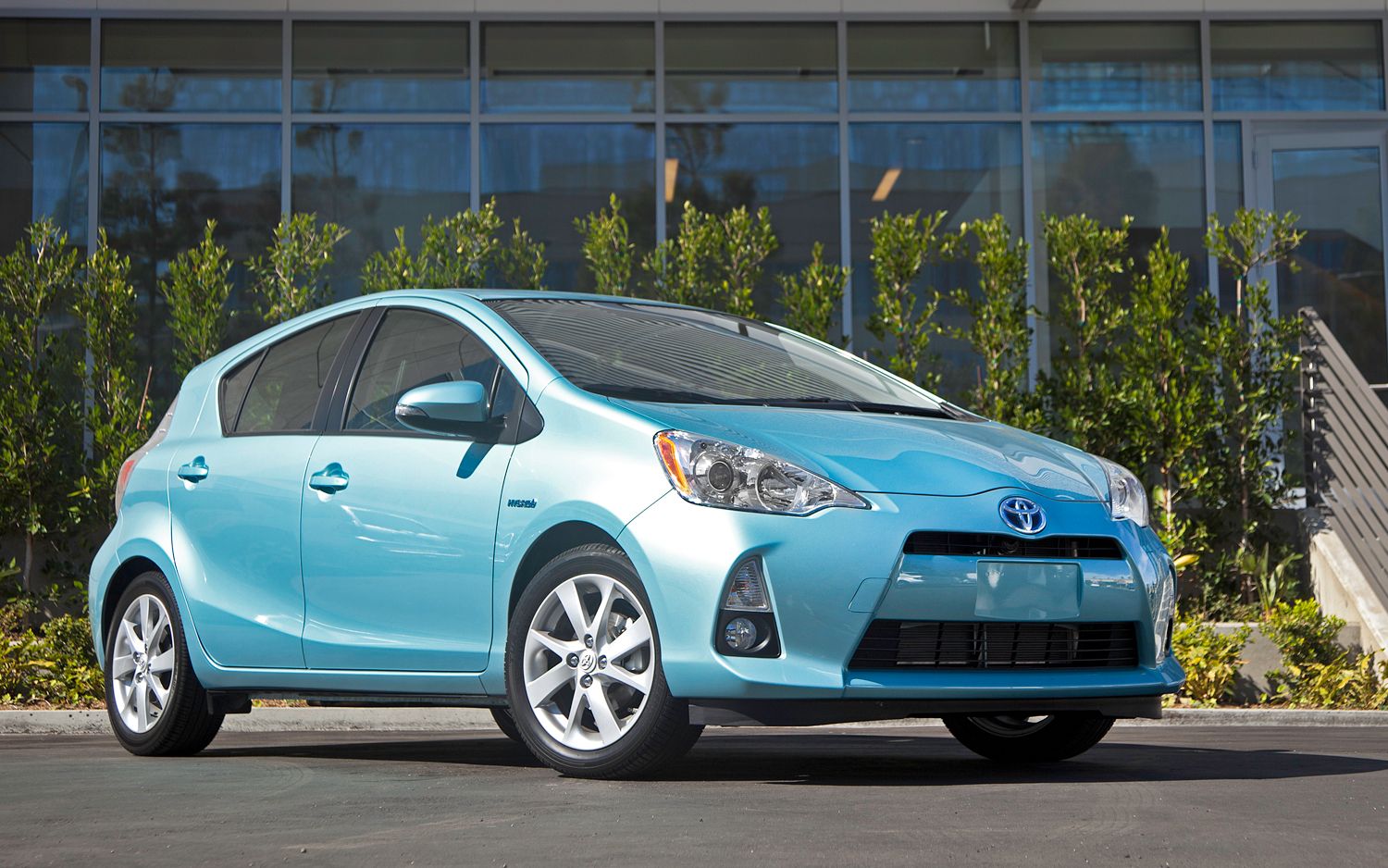 I think the other colors (neutrals, dark blue etc) are too boring or dark for the kind of sun we get here. I love the idea of the moonglow (white paint with green sparkles in the sunlight) but it doesn't help the finding-my-car-in-the-sea-of-cars-in-LA problem.