Post # 1
So I found these shoes: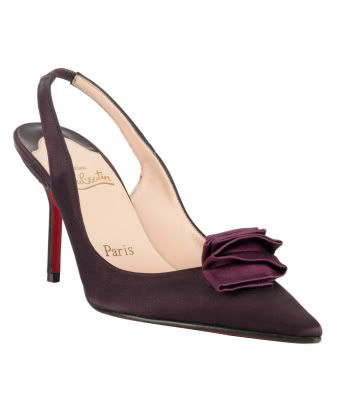 Christian Louboutin, plum satin "Solfege" stiletto slingbacks….But they don't have it in my size on Bluefly.com. I need a size 8….
They are the perfect color and height. I tried on my dress with a 3 1/4" heel and these are that height. My colors are plum-my and gold and sparkle (yes it's a color in my world) So now I'm lusting over these but have no idea where I can find them! I looked on Saks, Neiman, Nordstrom, Bluefly, Bergdorf….pretty much the big name designer shoe carriers…
Any ideas where else I can look? Or do you know if anyone or yourself has this pair that wants to sell? Please let me know! Thanks!