Post # 1
I drew my SIL's name for Christmas and I know she needs a new bag/purse, but with our limited budgets I can't get her a real leather one like I know she'd really want, so I've been trying to find a good-quality bag for less than $50.
Here are my options:
1. Handmade canvas bag from a seller on Etsy. It looks super cute! I like that it's canvas because it's more durable than faux-leather.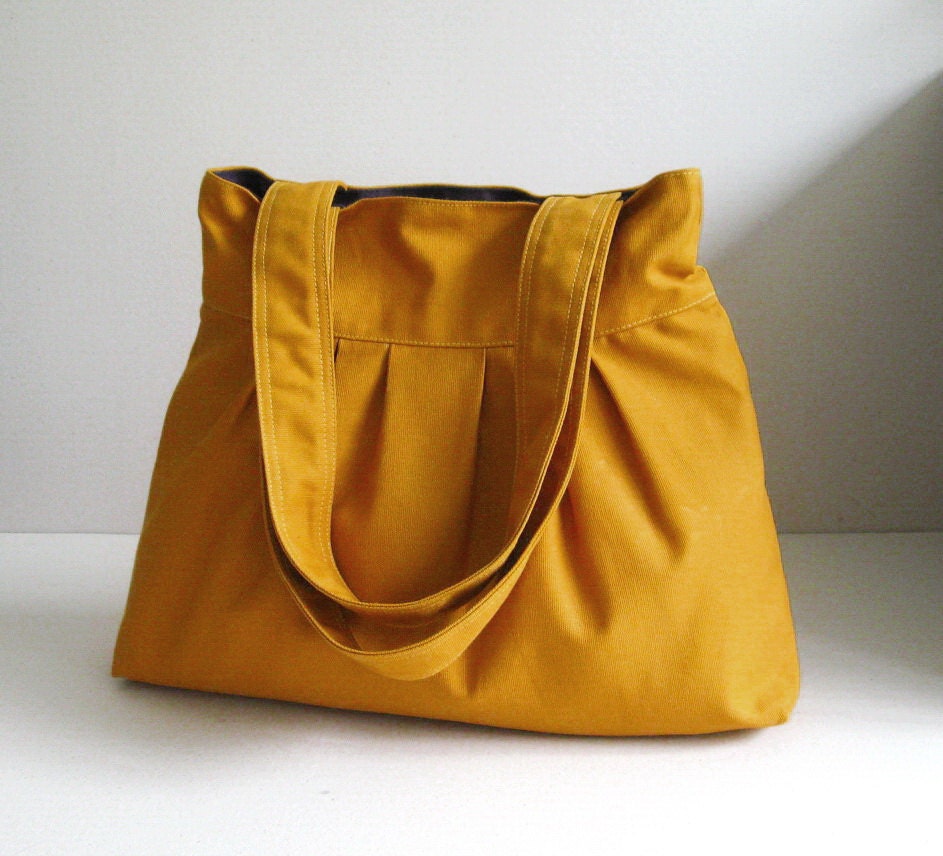 (etsy seller: TippyThai)
I was thinking with this one I could easily make those adorable rosette flowers and bows and she could accesorize the bag differently each day. This bag also comes in gray.
Okay, option number two is a "real purse", and is currently on sale at Beyond the Rack. I know she'd love the color and the price is right. But it is made of polyurethane so I don't know if it will end up being low quality??
2. Scarlet Collection Large Tote In Dark Pink
EDIT: About her style, I know her style really well, think Anthropologie, Modcloth, vintage, classic feminine beauty. She mostly wears neutrals and jewel tones but loves bold splashes of color, so either of these bags I know the color she will love. Both will match most of her clothes. The thing about her, she can go classically cute and the canvas bag is perfect for that, or she can go trendy and hip, and the pink bag is great for that! haha
Which one should I get her?