Post # 1
hi everyone,
i've been a creeper on these boards for quite some time, but this is my first post! anyway, i've been married nearly three years now and am looking to get a custom made morganite ring to sit flush with my wedding band:
i am seriously obsessed with my wedding band – it was my grandmother's anniversary band given by my grandfather, it's a platinum setting with 5 gorgeous diamonds that i think are over a half a carat each. my only issues are the height and size of the band. i feel like because the diamonds are bigger than what is typically found on a wedding band, it will be hard to find an E ring to pair with it that wouldn't look… weird, for lack of a better word. below is the ring i'm considering (it's an etsy ring from rosadosbox):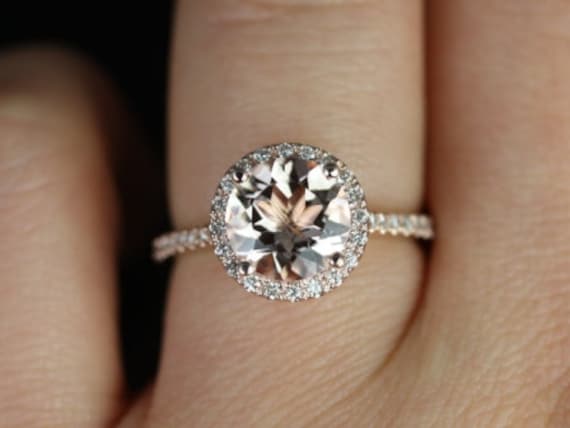 so now that you've seen the two rings together, help me out – would they look completely off when worn flush with eachother? would the dainty band on the morganite ring look weird with my larger wedding band? and what size center stone should i consider? 2+ carats? further to all these questions, has anyone bought a ring from etsy/rosadosbox? thank you for any and all input!!