Post # 1
So, I'm having a dilemma about our color scheme. The whole time I've been planning, we've been set on black, white and red. A little traditional, but the colors themselves are very us. We were going for a kind of dark, glam, Old Hollywood vibe since our venue is a 1920s hotel.
Then, the other day I saw a post on perfectpalette that had black, white, red and aqua. Ive seen pictures of the red and aqua before and liked it, but felt like it was too colorful, but with the black and white in there, I liked it much better.
So, now i'm at an impasse.
I talked to Fiance about it. He likes just the red better, because blue isn't really his favorite. But he says that anything I decide is fine and he's sure it'll be beautiful either way. I really kind of like the more retro, kind of rockabilly feel of the red and aqua.
So, do I go mroe traditional and keep it just red? Like this: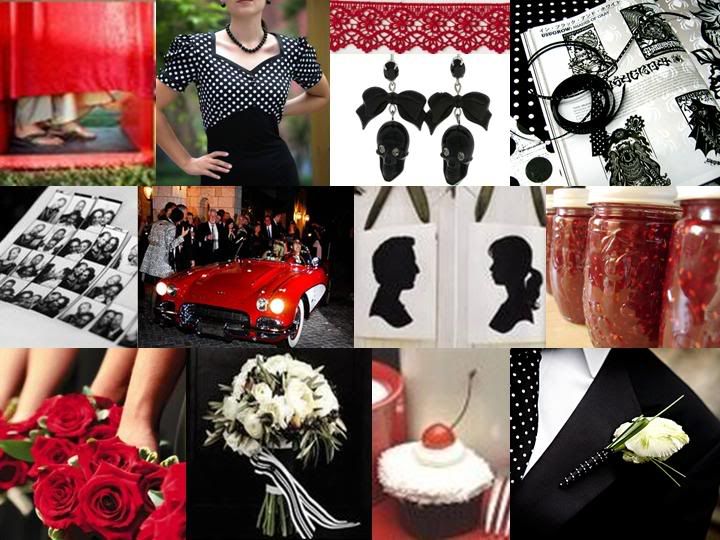 Or should I go more funky and go with blue and aqua? Like this:
Either way, the red and/or red and aqua will be accents. The colors will still be predominately black and white.