Post # 1
Yes, you are reading that correctly, my wedding is in 4 months and I'm asking about colors.
I'm having an outdoor country wedding (green meadow next to some trees) with a reception in the local hall (neutral colors in the hall). I know the bridesmaids are in LBDs.
My original plan was to do shades of yellows and oranges. I also have awesome blue mason jars so I thought that color could accent elsewhere. Then deep green was added… then accented silver…
Here's Palette 1.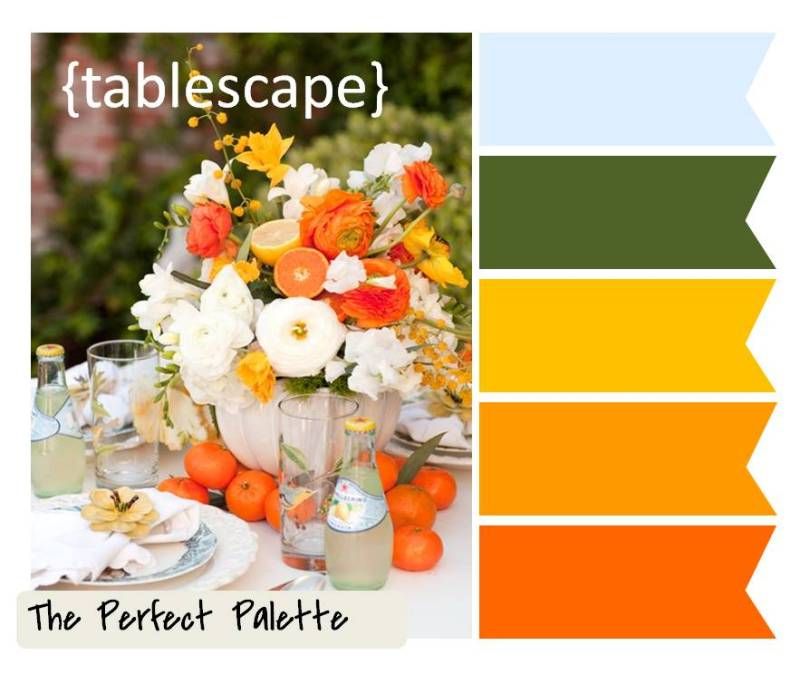 Then Fiance kept wanting red… and initally I thought it was too bold, but then I saw all kinds of adorable weddings in red and aqua. Now I'm having visions of summer romance in red, aqua/light blue, white, and black. The board below isn't the style at all, but it'll give you the idea of the colors.
Palette 2
I'm stuck. I really like both combos.
I purchased orange jewelry for my girls a couple months ago, but that's all we've bought that would have to be replaced (and they're my best friends, worst case scenario, they get 2 sets of jewelry that have been personalized to their tastes).
Check out the poll, and any comments would be great!