Post # 1
I have long (waist length), very straight hair. I've been thinking about wedding hairstyles, and I love the idea of having it half up with a complicated tight braid, and then letting the rest flow down.
Something like this (just without the knot part):
or maybe this without the side flower: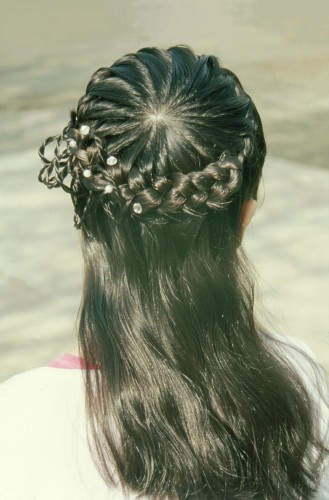 However, most of the hair salons I've found only show pictures of curled updos, loose simple braids, etc. Does anyone know if a general hair salon would know how to do something more complex like these? Or do I need to search out a more specialized braid place?
Thanks!