Post # 1
Hello bees! I need your help!!!!
So I bought a dress already, well I put down the deposit that is and I will be getting it in Dec…I love my dress a lot. It's couture, I don't like plain and simple, I love the ruffles and the drama, the train is amazing to me and it has the wow factor (to me :)…
I went in the store this past weekend and saw another dress and tried it on (fatal mistake but hey it happens right?? Lolol)…The second dress shows off my figure more, it doesn't have the wow factor that my dress has in regards to the train, but it is so very unique, esp with nude side area. If you like similar type of dresses (ruffles, drama, etc.) please help me chose. Both dresses are ivory.
The second one if I buy would be 30% off which is awesome. Money is not a huge issue but not sure which one I should go with…
P.S. As for my dress, I'm going to get it made with a sweetheart neckline. Please help me, what do you think, which one and why?? 🙁
Here is my dress to be made with sweetheart neckline and Im doing to get a sash (not sure black or rhinestone yet)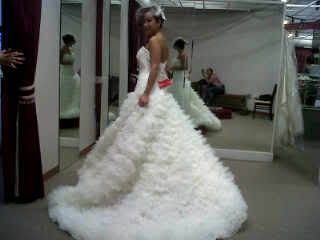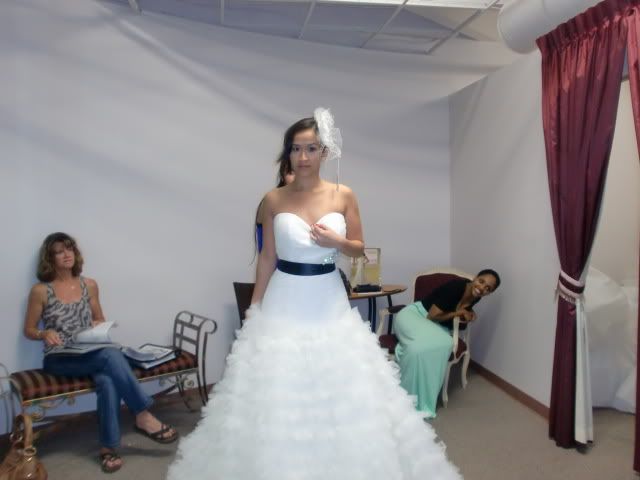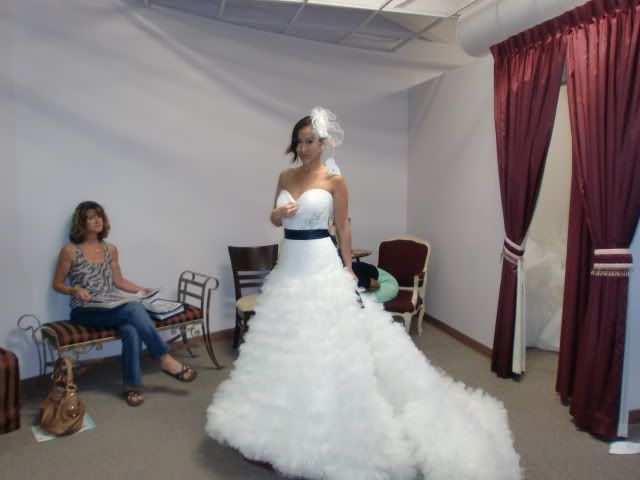 Here is the other dress, no train but very unique, it obvioulsy look amazing on the model as mine is not fitted.