Post # 1
With the recent birth of my son I started looking for a cute (but not too pastel or ruffly) baby book. I found this cute one on Etsy – so I just thought I'd share since it took me a while to find one that was modern looking.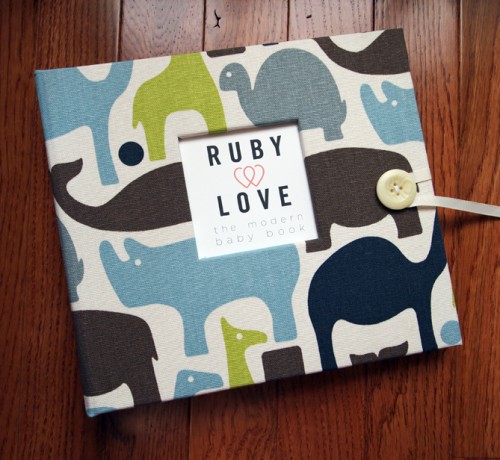 It's the Dwell Studio Blue and Green Animals Baby Book from Esty seller RubyLove.
They come in a variety of patterns and colors. The front is customizable so you can insert a monogram (as suggested on the sellers site) or a photograph.
The inside contains several pages to be filled out, including standard pages, blank pages for scrapbooking, lined pages for additional writing and a year long calendar with stickers to mark milestones.