Post # 1
Don't get me wrong. I adore Anthro. I even interned there over the summer.
So, of course, I'm always checking them out for potential wedding jewelry, etc.
But this time… I just feel crazy.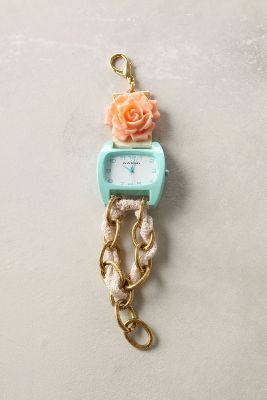 I never, ever wear a watch. Ever. But this watch has 2 of my wedding colors, an adorable flower, and lace. All things I love.
So here I am, the person who never even considers wearing a watch, and CERTAINLY wouldn't wear a watch on her wedding day, is considering a "wedding watch"
Am I insane?