Post # 1
I for one LOVE looking at all the different dresses on here, mainly because they are so different from UK designers. I'd love to see people post some dresses from some of the most popular/well-known/whatever designers from the USA and Australia, and I'll begin by posting some dresses from the names most well known in the UK! (These aren't exclusive to the UK, you may know these well, just thought it'd be a fun thread!)
Ronald Joyce – a really popular dress designer over here! He does the princess dress really well.
Justin Alexander – another hugely popular name! They have some really unusual dresses, some HUGE dresses and some more traditional like the one above.
Ian Stuart – quite popular over here! He makes some unusual dresses with fabrics that wouldn't normally be 'weddingy'.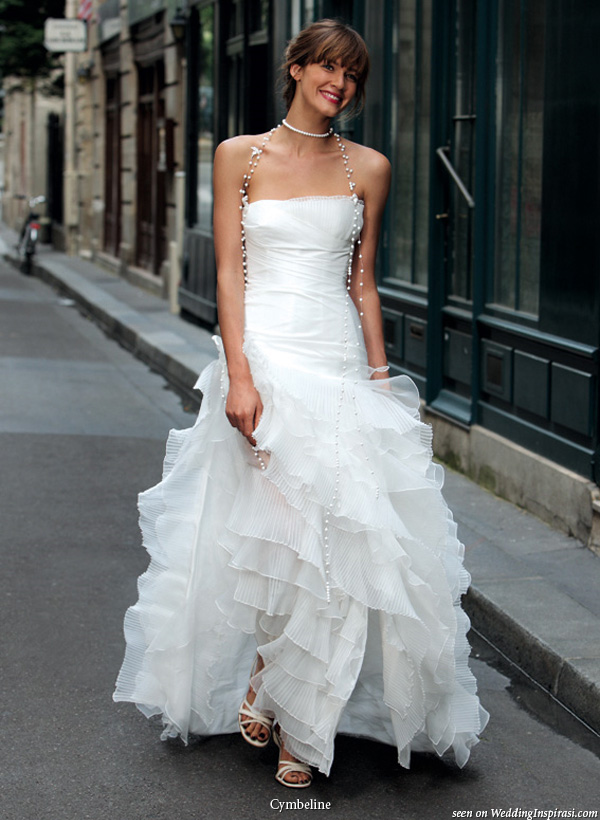 Cymbeline – another designer that makes really quirky and unusual dresses.
Stewart Parvin – makes really vintage-y looking dresses, his popularity shot up when he dressed Princess Zara for her wedding recently.
Jenny Packham – hugely lusted after! Her dresses are sought after, especially now Princess Kate has been seen wearing various designs.
Pronovias – these are really popular too. I know you can get these worldwide.
Claire Pettibone – makes slim fitting, usually heavily embellished dresses with lace/beading.
Maggie Sottero – massively popular everywhere I know, but also over here! A lot of poeple love Maggie dresses!
Lyn Ashworth – simple, traditional 'English' dresses with cute details.
Sassi Holford – also really popular, makes traditional dresses that look like they come from another era.
I'd love to see some dresses from different designers! 🙂