Post # 1
hi all! thanks for providing your input on my dino stamp condundrum a little bit ago. we ended up keeping that stamp but hacking off the birthday hat (it was super easy with an exacto knife). here's the final product!
custom stamps from zazzle (envelopes are #10 in chocolate from paper source):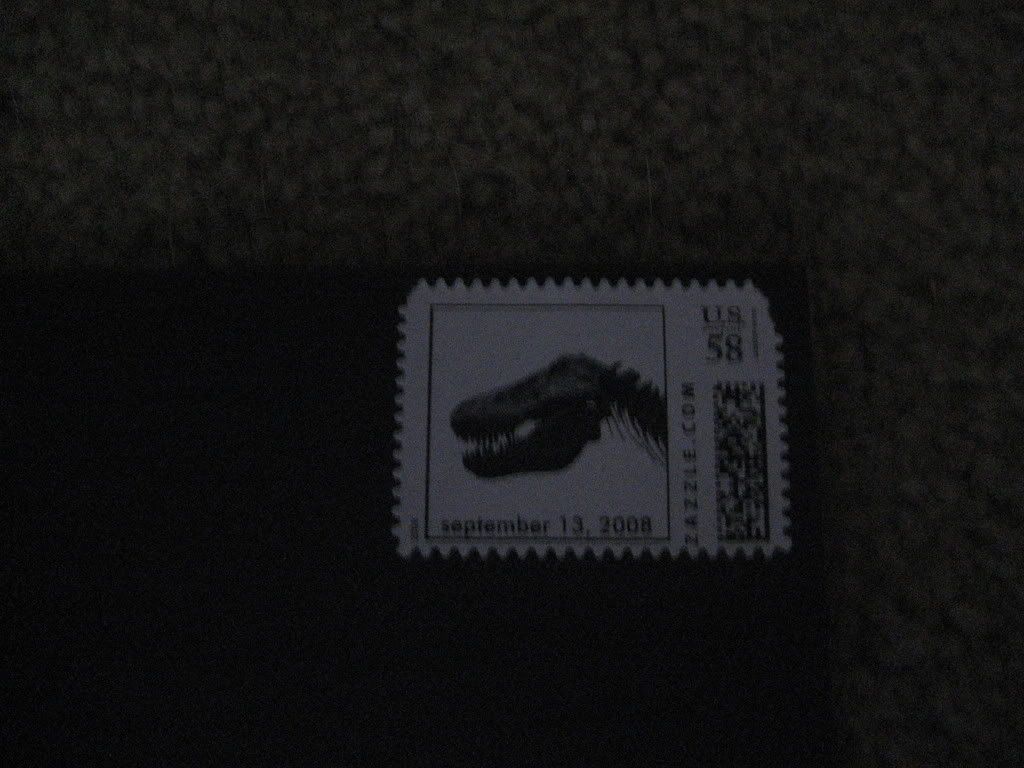 embossed rubber stamp (sorry it's dark! the stamp is from paper source. we used orange pigment ink from color box and orange embossing powder.):
entire STD (#10 size. the strip in the middle is a magnet from Fresh Impressions. the magnet was alright, but we had to throw away a bunch because it wasn't cut evenly. they sent about 50 extra though. and yes, that's our dog!):
close up of STD (letterpressed from Vertallee Letterpress in Austin, TX):
some lessons learned:
1) not everyone realized it was a magnet. that was a little weird.
2) we didn't think it was necessary to put our names on there because our pictures were on there, but my mom let me know immediately that she thought differently… =/
3) we were trying to keep a minimalist, informal kind of feel, so we didn't think it was necessary to say what it was (and people could go to the website to see, if they didn't realize). my mom also had gripes about this too…
whatever. we were happy with them. =)
thanks again for your input!!